11 Ferrari Facts You Should Know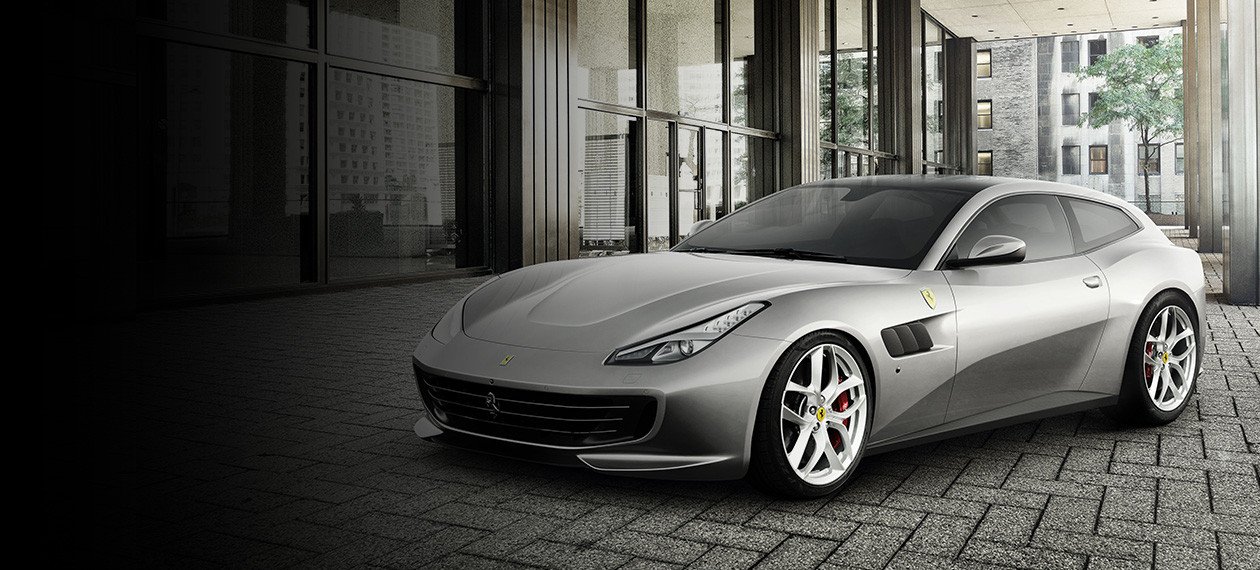 When most people hear the name "Ferrari" all that comes to their mind is speed,luxury and an expensive car that can drain your account.But there is a whole lot more about Ferrari right from its origin till this point.
Here are 11 Ferrari facts you should know .
1.
The founder Enzo Ferrari was born in Modena in the year 1898.He established a race team in 1929(Scuderia Ferrari) and he made use of Alfa Romeo cars .He later had issues with Alfa Romeo and went on to start producing his own cars in 1939.
2.
Though this is not directly related to them, I just couldn't let it slip.
The footballer Mesut Ozil and Enzo Ferrari have a striking resemblance .Funny enough Enzo died in 1988 and Mesut was also born in 1988 
.Just take a look at the image below: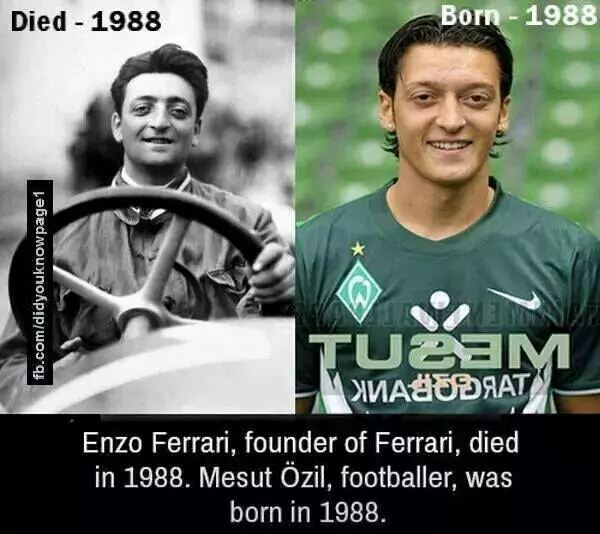 3.
Enzo indirectly inspired the Lamborghini .
Ferruccio Lamborghini once drove his car to Enzo and complained about a fault ,Enzo called him an idiot.Enzo also added that he(Ferruccio) should concentrate on building tractors(What he was involved in at the time).Ferruccio angrily went on to start the Lamborghini super car business to prove him wrong-The ultimate revenge .
4.
In 1963 Ford almost bought Ferrari the same year Lamborghini started his car company .Enzo made a last minute decision to pull out of negotiations as a result of disagreements on the direction of racing.This angered Ford and they were bent on creating a car that would kill the Ferrari brand . The result was  the GT40.I guess Enzo inspires people by pissing them off .
5.
The first official Ferrari model was the "125s".Sadly only two were made .To further make matters worse the two cars were not preserved ,they were dismantled and used to build the next model.So heart breaking !!.
6.
FIAT owns a very huge stake in the company .In 1969, 50 percent of the company was sold to FIAT .At the time of his death in 1988 he and his son sold even more stakes retaining only 10 percent .
7.
The company doesn't make money from only cars they are hugely involved in merchandising and licensing .And they make a cool $1.5 billion plus a year .The items include wristwatches,clothes,sunglasses etc .
8.
Their engines are engineered musically to sound perfect by making use of 3rd and 6th harmonics on the air intake, like a flute or organ.
9.
The companies first hybrid super car is the 2013 La Ferrari .
10.
An entire museum is dedicated to their cars in Italy ,The "Museo Ferrari".
11.
Labeled the most expensive car crash ever, eight Ferraris were involved in a single accident occurring in Shimonoseki, in Southwestern Japan, on December 6, 2011.
Know a fact I haven't listed ? ,kindly comment below.
Don't forget to like and share.