11 Ideas That Can Help You Avoid Traffic Congestion In Nigerian Cities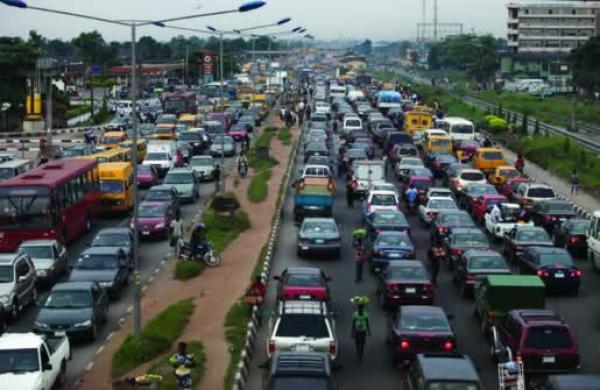 So here are eleven ideas that can speed up the daily commute.
1)Pay attention:
Driving is an art and a skill, but needs concentration.Don't get distracted by the radio, music choices or make up.Keep an even distance behind the car in front, watch out for problems well in advance and adjust your speed smoothly.
2)Leave at a different time: By changing your schedule slightly, you can often avoid driving in Rush Hour, and therefore traffic.
3)Listen to radio traffic reports or check GPS live updates:


Tune into the local radio stations or better still, get live updates from your phones GPS or sat/nav unit.This will help you pick a route that will take you around the traffic rather than right through its heart, thereby avoiding bottlenecks, accidents and disruptions.
See Related Post: 4 Traffic Related Issues The Nigerian Government Needs To Investigate And Address
4)Accelerate briskly away from the lights:
Don't put on make-up, drink or get distracted so that you don't react to the lights changing.You'll frustrate the drivers behind you and slow down others.
5)Keep Your Vehicle Serviceable:
Breakdowns are a major cause of traffic chaos.No car breaks down on purpose but a few simple checks minimize your chances of infuriating your fellow commuters.Make sure you have plenty of petrol in the tank and also have your vehicle regularly serviced.
6)Get A Motorcycle:
You can always go with a motorcycle, if you're not willing to give up an engine-powered drive
Motorcycles allow you to circumvent most traffic jams by driving between cars and lanes.
Motorcycles have the added benefit of being more fuel efficient than most cars, and also affordable.
7)Keep Right:
If you are moving at a slower pace than those in front of you, move over to the right lane(but not the BRT/bus lane).If you're still slower in this line of traffic then you are impeding progress of others, so speed up to the allowable speed limit.
8)Merge carefully:
Sudden lane changes interrupt the traffic flow and can cause bunching.When merging, think ahead, don't leave it until the last 10 metres to force your way in.

9)Go By Ferry:


Lagosians are increasingly abandoning chaotic road transport routes, and embracing easier, safer means of water transportation, using watercraft like ferries, to travel from Lagos Island to some parts of the mainland (Ikorodu).
10)Use a train:
Train transportation apart from being cheaper, it could travel faster especially during traffic congestion.
11)Bike Or Walk:
Depending on how long your drive is, you can often skip the traffic by riding a bike or walking.
Walking at times will get you where you're going just as quickly, while biking will almost surely get you there quicker, if there's constant traffic.
Also See: Buy and sell cars faster on Carmart NG