12 Things Nigerian Customs Service Wants You To Know About Clearing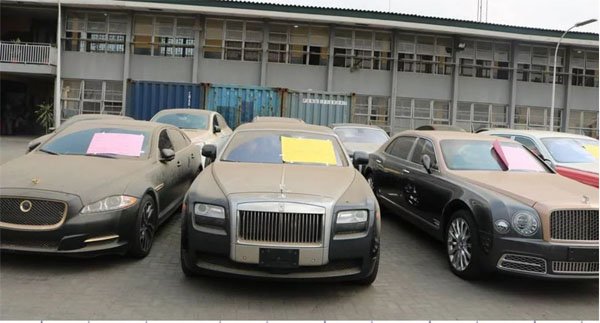 Nigerian Customs Service (NCS) has the responsibility of Collecting and accounting for revenue i.e. Import and Excise Duties. It is also responsible for the Prevention and suppression of smuggling.
The agency also assist in the enforcement of a wide range of import and export prohibitions and restrictions on behalf of a number of government agencies including the National Agency for Food and Drugs Administration and Control (NAFDAC) and the Standards Organization of Nigeria (SON).
According to the Nigerian Customs Service (NCS), there are 12 things stated as a "must know" on their official website about clearing of goods. They are:
1. Payment of correct Customs Duties enhances national development. So pay your Customs Duties promptly.
2. Hand-over only certified cheques to your Agents.
3. Demand receipt for all payments made.
4. Patronize genuine Customs licensed Agents only.
5. You can obtain self clearance license and clear your goods yourself.
6. Avoid the use of touts in clearing your cargo.
7. Make all certified cheques payable to the Federal Government of Nigeria through any of the approved designated banks.
8. Report all cases of extortion or demand for gratification to the nearest Customs Area Controller or the Office of the Comptroller General of Customs in Abuja.
9. Delay in clearance of imported goods attracts demurrage and lead to overtime cargo.
10. Ensure clearance of your goods within 90 days from the date of arrival at the seaports and 30 days at the airports.
11. False declaration of goods will lead to outright forfeiture. Ensure correct declaration always.
12. Use of fake documents is crime when clearing your goods. This, apart from forfeiture of the goods, can lead you into jail. Always ensure the use of genuine Customs documents.
It's good you have these points on your finger tips so you don't face some penalties you did not bargain for.