133-car Pileup On Texas Highway Caused By Slippery Road Kills 5, Injures 65 (PHOTOS)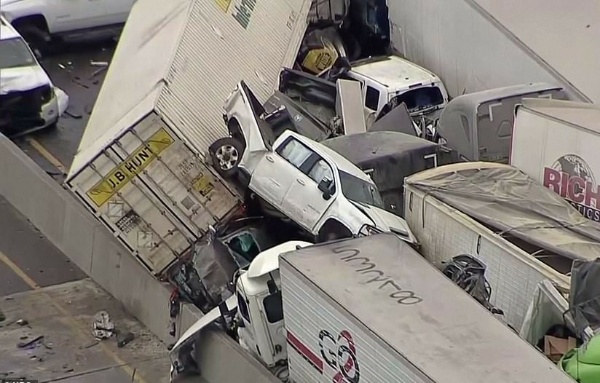 At least 6 dead and 65 injured in a 133-car pileup in Fort Worth, US on Thursday after freezing rain caused by storm coats roads.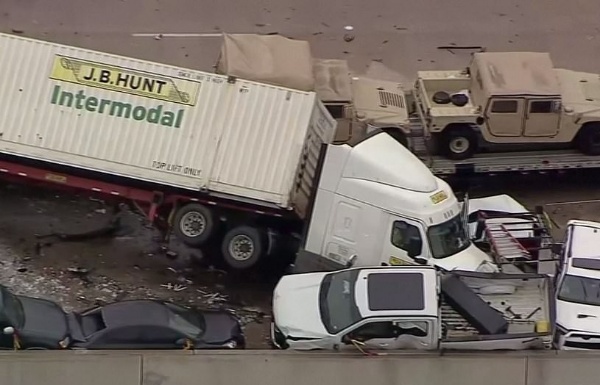 At least 6 were reported dead and about 65 people injured during a major crash involving a 133-car pileup on Interstate 35W in Fort Worth on Thursday morning.
According to reports, the incident happened shortly after a winter storm, bringing freezing rain that coated roads, making it slippery and unmotorable.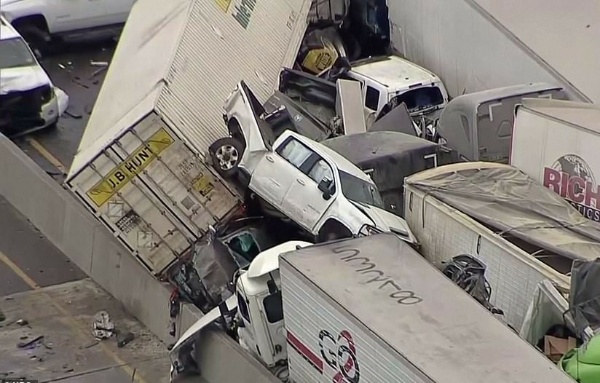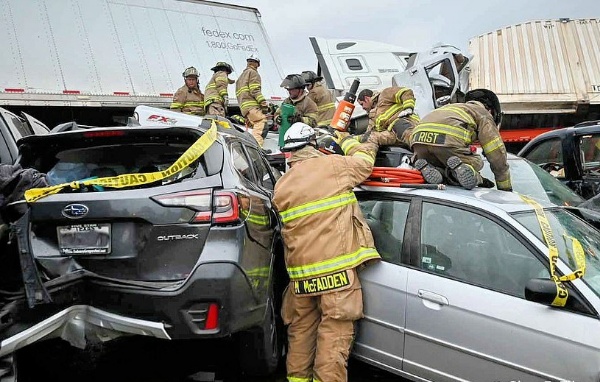 Officials said 133 vehicles were involved in the accident, with the crash spanning a half-mile between Northeast 28th Street and Northside Drive.
Over the course of several hours after the crash, there were 26 Fire Department vehicles, 80 police cars and 13 ambulances on the scene.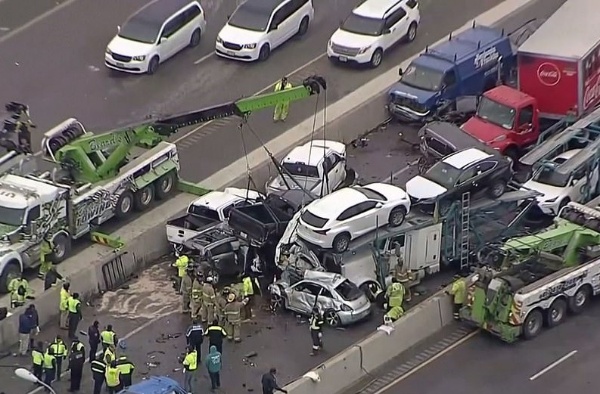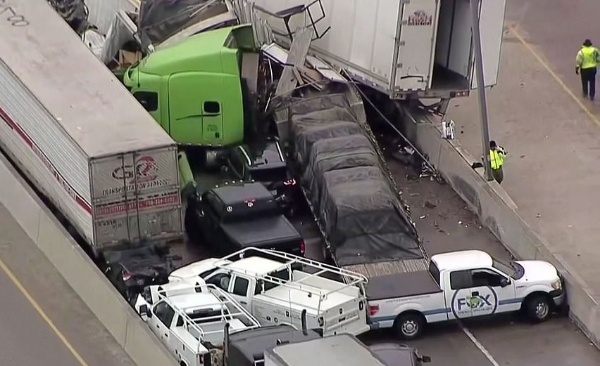 The Fort Worth Fire Department reports that roughly 36 motorists were transported to local hospitals, most of which have critical injuries.
Spokesman from local ambulance service MedStar, said :
"The vehicles are just mangled,"
"Multiple tow trucks are on scene. It's going to take a lot to disentangle this wreck. The roadway was so treacherous from the ice that several of the first responders were falling on the scene."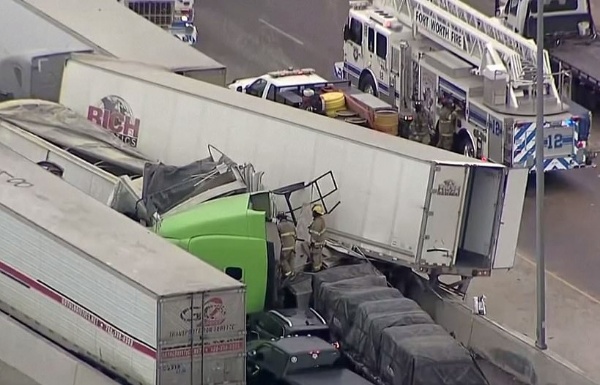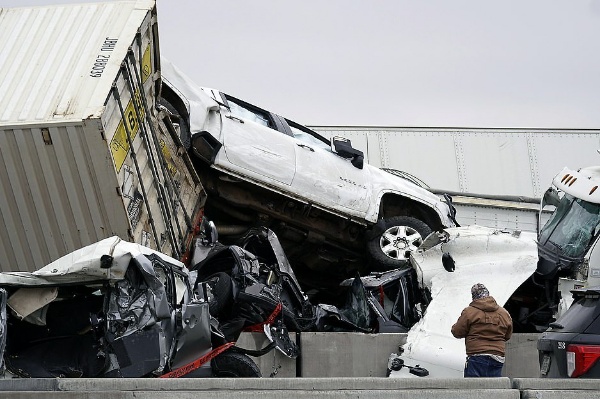 Several footages of the incident posted on social media pages showed dozens of vehicles piled up. Most of the vehicles involved in the crash, including semitrailers and pickups, were crushed.
Most people involved in the pileup had gotten out of or been pulled from their vehicles by the fire department. But there are still several vehicles on the highway, a work that may take the fire department days to clear.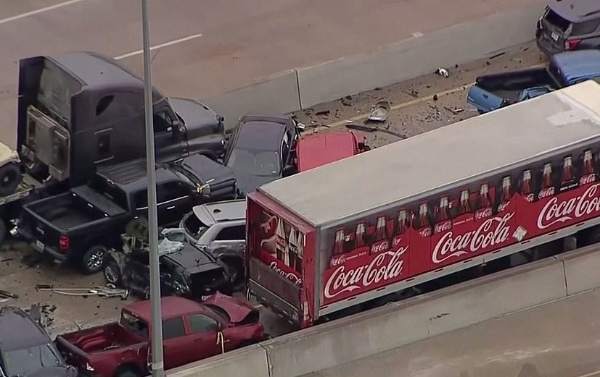 Because of the scale of the accident, Fire department said the process of untangling the cars will take days.
"This is the beginning of what's likely to be a very long weather weekend for us here in North Texas, and it is really important that people not go out and drive if they don't have to,"
"That will help with the car crash scenario. It will also help with hypothermia calls and keep everybody safe."