See The 140 Vehicles The President Of Ghana Presented To Ghana Armed Forces (Photos)
President Nana Akufo-Addo of Ghana presented 140 vehicles to the Ghana Armed Forces and 48 more vehicles are on the way coming. This military vehicle presentation is in fulfillment of an October 2018 pledge he made to the military.
The 140 vehicles the president presented to the Ghana Armed Forces comprised of 50 Ankai buses, 40 Toyota Landcruiser Hardbody Vehicles and 50 Toyota Hilux Pickups.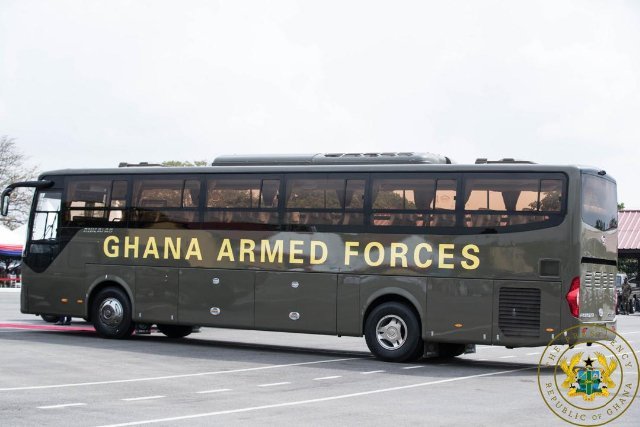 The President went further to assure the armed forces that additional 48 vehicles, representing the second tranche of staff and operational vehicles to the Armed Forces, will be presented soon.
The President made this known on Friday, February 22, at an event at Burma Camp, headquarters of the Ghana Armed Forces.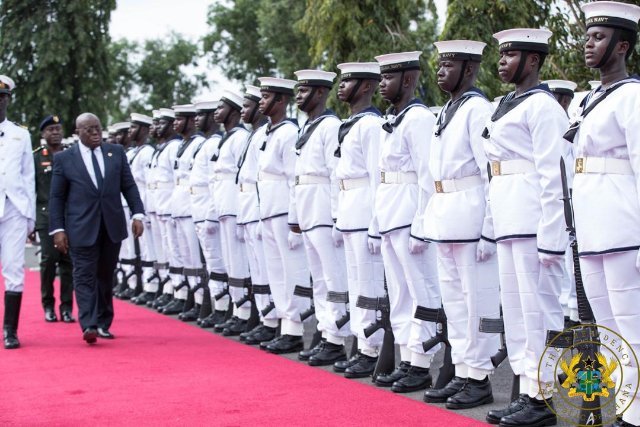 He noted that the presentation "forms part of my government's efforts to re-equip and retool the Armed Forces with the needed logistics to enable you to discharge your duties more efficiently and more effectively."