Graphic: More Than 15 Persons Roasted To Death While Scooping Fuel In Calabar (Photos)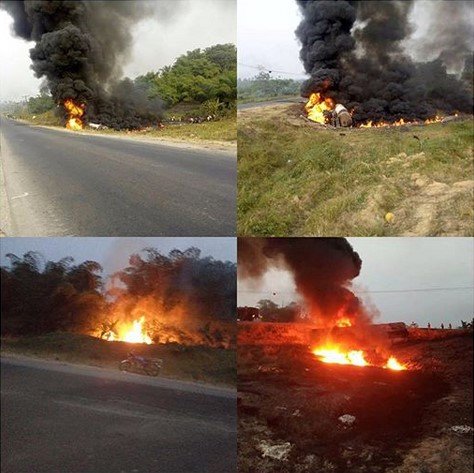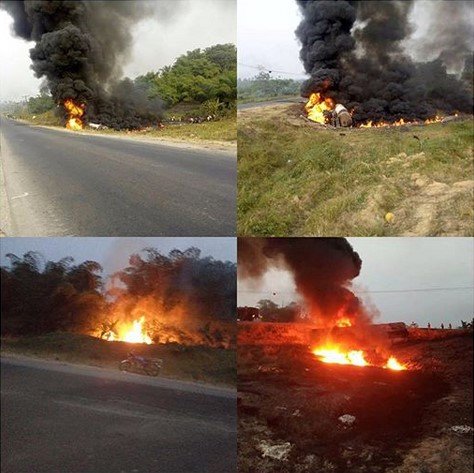 More than 15 persons were feared killed in a petrol tanker explosion, yesterday, along the Calabar-Odukpani Highway in Cross River State.
A lot of people rushed with their various containers to scoop fuel from a petrol tanker that fell while trying to negotiate a bend. Most of them were not lucky enough to escape the grip of fire that broke out from the explosion.
The cause of the fire could be as a result of spark as some of the residents used metal containers to scoop the product.
Please, be safe out there and don't endanger your life just for some liters of petrol.
Graphic photo below;