15 Things To Know About The Admiralty Toll Gate, Lekki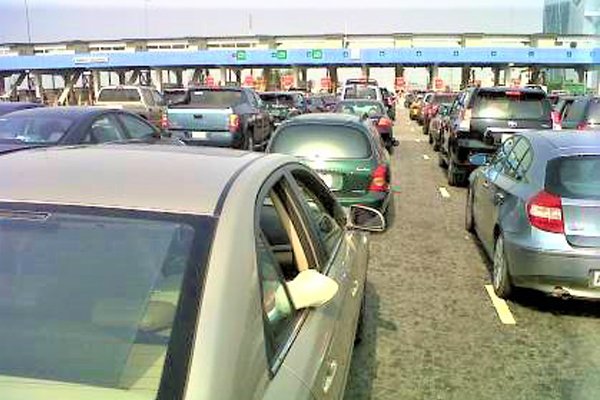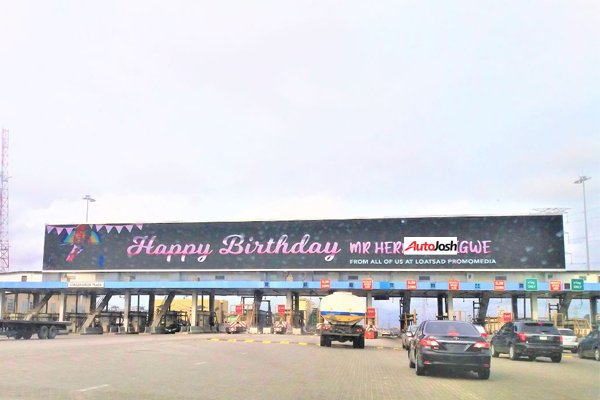 The Admiralty Circle Plaza also referred to as "Admiralty Toll Gate", is located along the Lekki-Epe Expressway, Lekki, Lagos.
It is located at Eti-Osa Local Government Area of Lagos State in Nigeria.
The Admiralty Circle Plaza was constructed for the collection of tolls along the Lekki-Epe Expressway.
The construction of the Toll Plaza and the collection of tolls there was originally a Public Private Partnership (PPP) agreement between Lagos State's government and Messrs Lekki Concession Company Limited (LCC).
The estimated cost of constructing the Toll-gates, together with the 49.63km road stretching from Ozumba Mbadiwe all the way to Epe at 2008, was N55bn.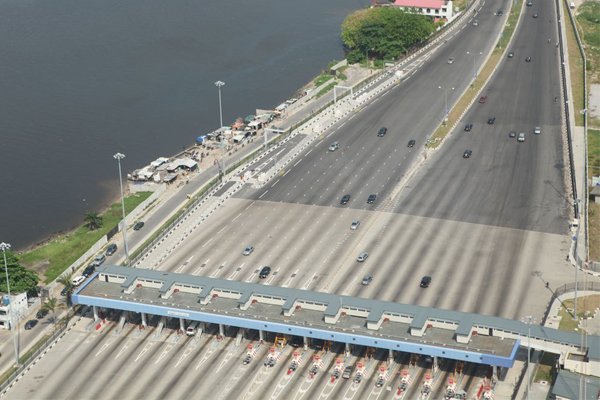 The concession arrangement between the Lagos State Government and the concessionaire, LCC, was for the concessionaire to collect toll on the road for 30 years.
Activities commenced at the Plaza on 5 January 2011.
Admiralty Toll Gate is the first of 4 Toll Plaza originally proposed for the 49km Lekki-Epe Expressway.
A year after the Admiralty Plaza was opened a second Toll Plaza – Conservation Plaza – opened 10 kilometres away near Chevron.
As at 2012, a report estimated that about N10 billion toll is collected at the Admiralty Circle Plaza monthly. With the increase in the tolls paid there since February 2018, that amount is believed to have increased.
In November 2013, the Lagos state government reacquired the concession rights on the project at an estimated N25.3bn. This was after N35bn was reported to have been spent on the construction of 30% of the project.
There are twenty-two toll points on the Admiralty Plaza.
On February 1, 2018, the collection of the increased tolls commenced at the Plaza.
The new toll paid at the Plaza are as follows: Salon Cars & Tricycle (N200), Commercial Danfo Buses (N100), Motorcycle (N100), Light Truck & 2-Axle Buses (N400), SUV (N250), Heavy duty trucks/buses with 2 or more heavy axles (N1000)
There is an alternative route for motorists who do not wish to use the toll plaza.