15-year-old Nigerian Teenager Used Wood, Syringe And Laptop Batteries To Construct Excavator And Dump Truck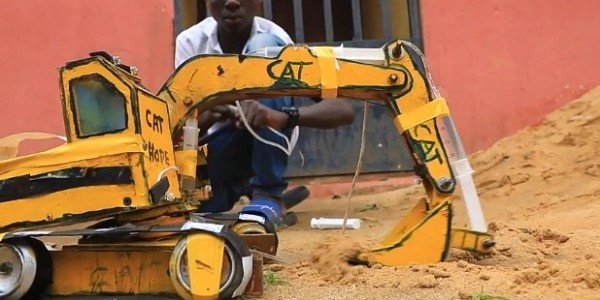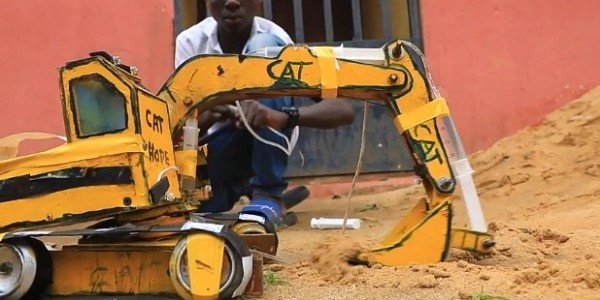 Meet fifteen-year-old Hope Emmanuel Frank from Akwa Ibom who has been wowing people with his rare engineering talents.
Hope uses woods , condemned laptop batteries and syringe to make an Excavator and a Dump truck , and a change over switch to control them.
In this BBC Pidgin One Minute Story, Hope said he dreams of becoming one of world's great inventors like Nicholas Tesla and Michael Faraday .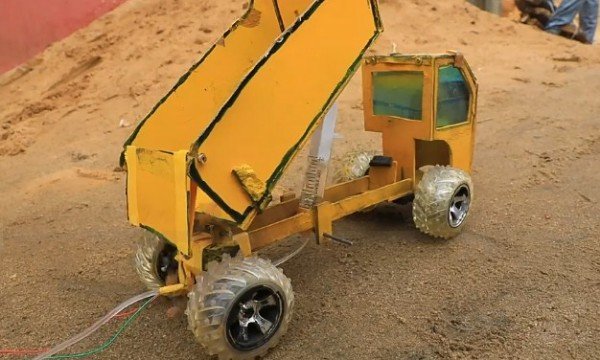 He also said :
"When people see me on the street operating my excavator and tipper, they are usually surprised. Some of them dash me money"
"The first time I saw an excavator, I thought, oh, let me just try this. I did the skeleton part and the flex, but it was not all that enough, like how to get them to move was my problem. I then thought of the idea of using a drip-set replacing the hose in the real excavator and the syringe works as the boom.
"For the tipper remote, I used a change over-switch for the forward and backward drive. I used condemned laptop batteries as my source of power in the tipper."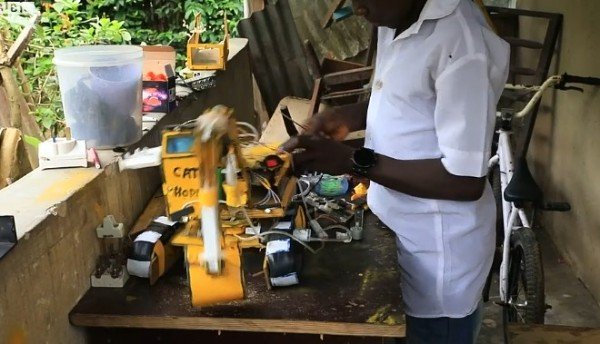 The teenager also added that he plans on working on a Helicopter flown with a wireless remote and a Payloader.
"My next project will be a Payloader that can work and a Helicopter that will fly with wireless remote. In the future, I want to be one of the world's greatest inventors"
Watch The Video Here