South African Man Wows Ford And Admirers, Creates Replica 1967 Ford Mustang Out Of Wire (PHOTOS)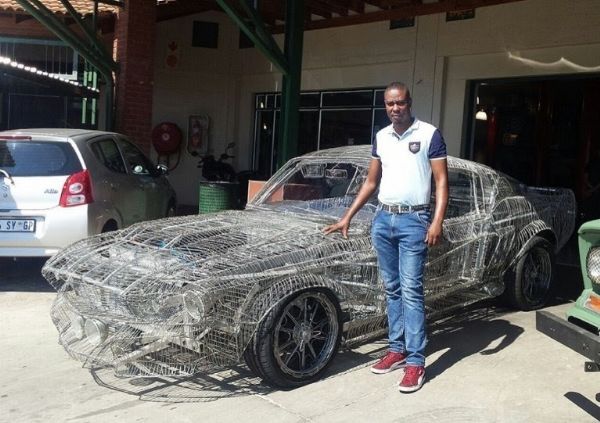 South African man Conty wows Ford and automobile admirers, builds replica of 1967 Ford Mustang entirely out of wire.
Conty spent seven months and $14,137 to create his dream ride.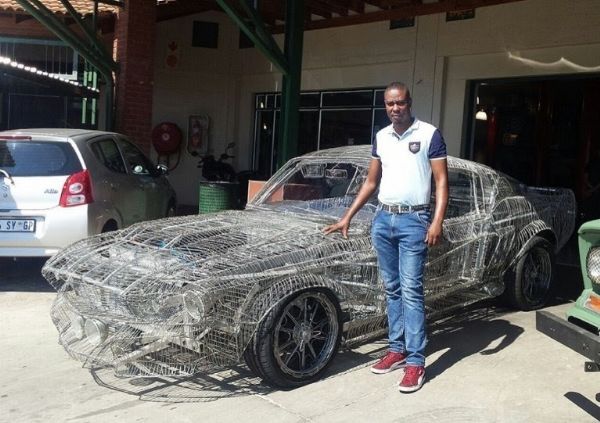 A Lesotho-based South African wire artist Conty Fonane has wowed social media users after creating a replica of the iconic 1967 Ford Mustang GT 500 entirely out of wires.
First unveiled in 2017, the replica life-sized 1967 classic Mustang, nicknamed "Eleanor", took Conty Fonane seven months and R180,000 ($14,137) to build.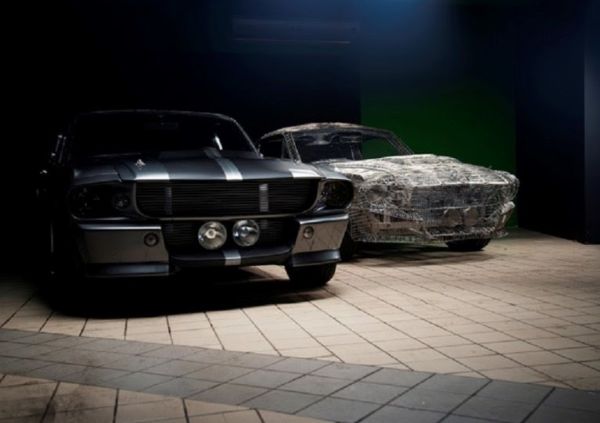 The 400kg wire car isn't all about its physical looks as it features other car parts that are also made out of wires and other materials.
These includes real rubber tyres,a V8 engine made of wire; pistons; gearbox; brakes; clutch; working hinges on the doors; seats; and a steering wheel that can turn.
Video
When his replica Ford Mustang was featured by Ford South Africa in its #MyFordStory series, Conty explained that his love for Ford cars led to the creation.
"I remember my father talking about cars almost every day. He would show me pictures, and tell me about the engineering, and explain how cars were hand-built. This inspired me,"
"When I started making these wire cars, I thought that I'm just trying to sell them to make money so that I can find myself working in a car company, or being a car designer. But it continued until it started being a business,"