2018 Hyundai Genesis Essentia Concept Is An Electrifying Escapism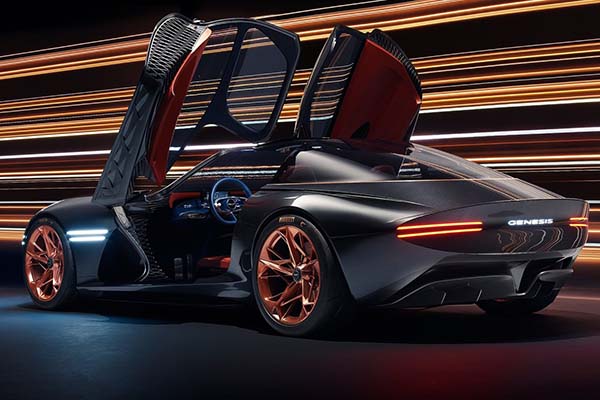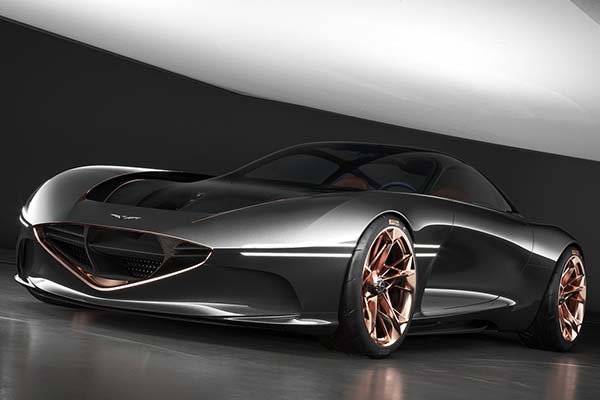 Essentia is the brand's first battery electric vehicle and features a
lightweight carbon-fiber monocoque
, a robust, multi-motor electric powertrain, and a custom-tailored interior. Essentia is the brand's initial concept for a true GT car and challenges the status quo as the ultimate manifestation of Genesis design and engineering. As a capable, thrilling sports car designed to counter the complexities of a modern lifestyle, Essentia offers serenity, clarity, and beauty.
Its front fascia introduces an evolution of the Genesis Crest Grille that highlights efficiency and aerodynamics. Visible through the transparent hood is the advanced carbon fiber chassis, pronounced formula car-style nose cone, as well as the exposed, pushrod suspension. Intakes positioned left and right of the Crest Grille function as air curtains, streamlining airflow around the front corners.
Ahead of the driver is an 8-inch widescreen display with piano black surround. The information in the cluster includes only what is necessary for driving.  The rear seats, which are accessed through Essentia's butterfly doors, are covered in contrasting, Oxford Blue velvet. In line with Essentia's purpose as a true grand tourer, a luggage compartment behind the rear seats affords plenty of cargo room for a weekend road trip with no particular destination in mind.
It gets an estimated 0-to-60 time of 3.0 seconds, Essentia brings sports car-level performance to the realm of electric luxury coupes.
AI also plays a critical role in the technological capabilities of Essentia. Voice recognition and the next-generation Genesis Intelligent Assistant allow for two-way dialogue and full vehicle control through voice command, as well as individual driving behavior analysis and driver mood determination. Essentia can transact mobile payments through its center screen, making electronic payments possible for all kinds of situations.