This Memminger Roadster Is The Most Sporty Volkswagen Beetle You've Ever Seen (Photos)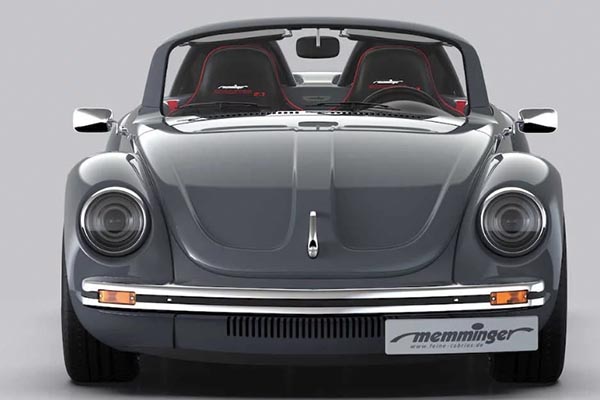 No matter how much the new Volkswagen Bug tried, it was never able to attain the glory of the original tortoise. Now, Volkswagen has confirmed that they are ending the Beetle product line.
Interestingly, core fans of the Beetle are finding it hard to say goodbye. Therefore, some of them commenced Beetle rebuilding projects. One of the restoration projects is this one rebuilt by Memminger.
This Memminger Roadster 2.7 has a four-cylinder 2.7 liter boxer engine delivering 201 hp and 182 lb ft of torque. It has a rear engine which is more like a mid-engine as it is closer to the seats. It uses a five-speed manual gear and the car shares some parts with the Porsche 911.
Despite it's relatively modern looks, the car has no digital finesse. Almost everything is analogue.
The company expects to build 20 units of this car if interests are expressed. The price has not been revealed but the car is expected to cost nothing less than N44 million (100,000 euros) going by the builder's history.
Are you loving the car or it's just a piece of waste of money?
Tell us what you think in the comment section and don't forget to like, rate and share.