2019 Volvo Polestar 1 With 600hp Unveiled (Details And Photos)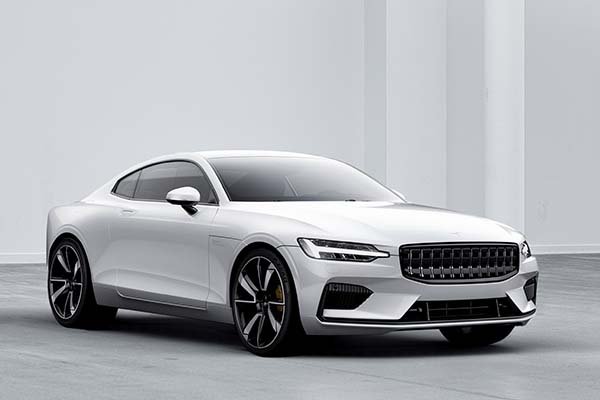 Polestar, Volvo Car Group's performance brand, has today revealed its future as a new standalone electric performance brand. Polestar confirmed plans for its first three models, a new purpose-built production facility in China.
The company also unveiled the 600hp Polestar 1, the company's first car, which is set to roll off the production line in mid-2019.
Thomas Ingenlath, Chief Executive Officer of Polestar said; "Polestar 1 is the first car to carry the Polestar on the bonnet. A beautiful GT with amazing technology packed into it – a great start for our new Polestar brand. All future cars from Polestar will feature a fully electric drivetrain, delivering on our brand vision of being the new standalone electric performance brand".
The Polestar 1 is a two-door, 2+2 seat Grand Tourer Coupé with an 'Electric Performance Hybrid' drivetrain. An electric car supported by an internal combustion engine, it has a range of 150kms on pure electric power alone – the longest full electric range of any hybrid car on the market. Its output of 600hp and 738 lb ft of torque places the car firmly in the performance car segment.
This is the world's first car to be fitted with the all-new class-leading Öhlins Continuously Controlled Electronic Suspension (CESi) advanced chassis technology. A carbon fibre body reduces bodyweight and improves torsional stiffness by 45%, as well as lowering the cars' centre of gravity.
See Related Post Vintage Volvo Car Hits 3,000,000 Miles. Can You Beat That? (Photos)
It will be built in the state-of-the-art, purpose-built Polestar Production Centre in Chengdu, China. Currently under construction, it is due for completion in mid-2018.
Polestar will also move away from today's traditional ownership model. Cars will be ordered 100% online and offered on a two or three year subscription basis. The zero-deposit, all-inclusive subscription will also add features such as pick-up and delivery servicing and the ability to rent alternative vehicles within the Volvo and Polestar range, all incorporated into one monthly payment.
The flat rate subscription means that having a Polestar car becomes a hassle free experience for the customer. This is facilitated by Phone-As-Key technology. It allows the owner to share a virtual key with a third party, and also enables access to a host of other on-demand features. This concierge service ensures that the customer only needs to focus on the enjoyment of driving.
You like? Tell us in the comment section and don't forget to like, rate and share.
Also follow @AutoJoshNG on Facebook, Twitter and Instagram
See Related Post Vintage Volvo Car Hits 3,000,000 Miles. Can You Beat That? (Photos)