This 2020 Audi A8 L Security Bullet Proof Sedan Costs More Than ₦300m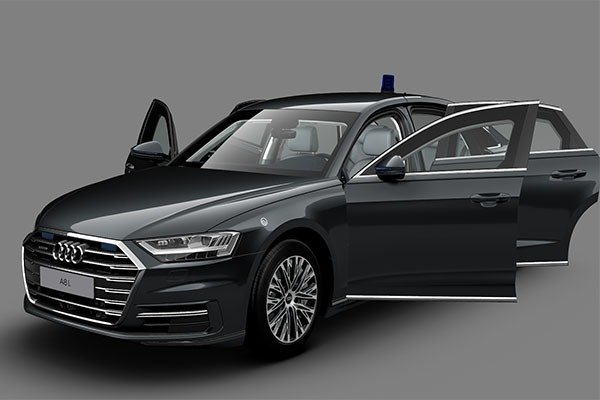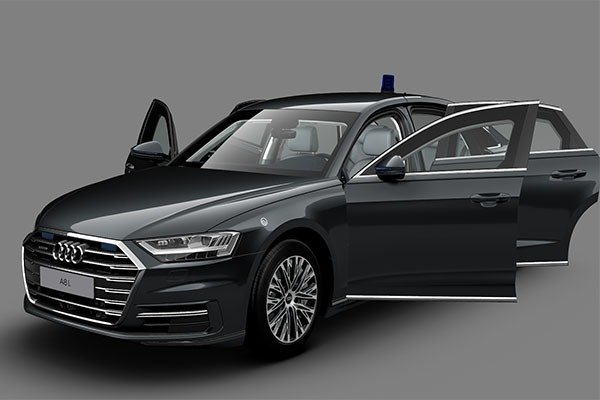 With the Mercedes-Benz S-Class Guard roaming the street (a few streets) it was high time Audi stepped. The race for the bulletproof vehicle has heated up and Audi is presenting this A8 L Security model with all the bells and whistles. The model is called the A8 L Security, builds on the extended wheelbase variant and boasts the S8's engine.
The vehicle was presented to the Russian market and it will cost more than ₦300m. This makes the A8 L Security the most expensive Audi ever made. The vehicle requires more than 400 manufacturing hours compared to the standard model and features VR9/VR10 ballistic protection.
The A8 L Security is capable of withstanding rapid firing from machine guns, sniper rounds and even hand grenades. Despite all these capabilities, it comes with a fire-extinguishing system, with nozzles in the engine compartment, fuel tank, underbody and wheel housings. Also, an emergency fresh-air system provides passengers with breathable air for a limited amount of time. This will come handy in the event of getting trapped inside. The manufacturer has equipped this A8 L with a pyrotechnic system that separates the door hinges.
Power comes from a 4.0-litre twin-turbo V8 from the S8, the engine retains the 563 HP and 590 lb-ft of torque. The A8 L Security is capable of 0 t0 60 in 6.3 seconds and that is impressive for its weight.
Can this armoured Audi challenge the Mercedes-Benz S-Class Guard? Comment in the section below