2020 Mercedes-Benz GLB: Another Distinctive-Looking SUV (PHOTOS)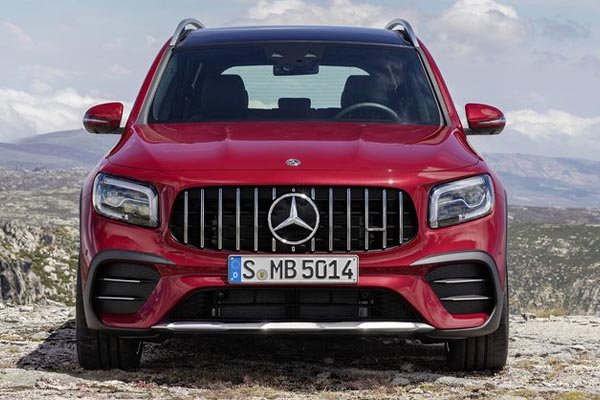 Bold, distinctive and serious.  These are the characteristics of the new Mercedes Benz SUV – the GLB.
At first glance you will be greeted by powerful proportions that speaks serious off-road prowess and it is very capable too.
Mercedes says this will be slotted a little above the GLA and claims will be more practical and purpose-oriented. The GLB will be Mercedes first small SUV to feature 7 seats. The last row seats can accommodate children. Its more of a young family-oriented SUV. Its platform is a little longer than the GLA to accommodate the extra seat
Riding on the front-wheel-drive platform that underpins the A-class and CLA-class compact sedans, the GLB quite pay off on its "baby G-class" styling that Mercedes was aiming for.
The GLB is an out and out off-road vehicle and its a really good alternative to the more expensive GLE or GLS full-size SUV, stiff handling on corners and its lightweight makes cornering an easy task, thus the reason for the nickname a" baby G wagon".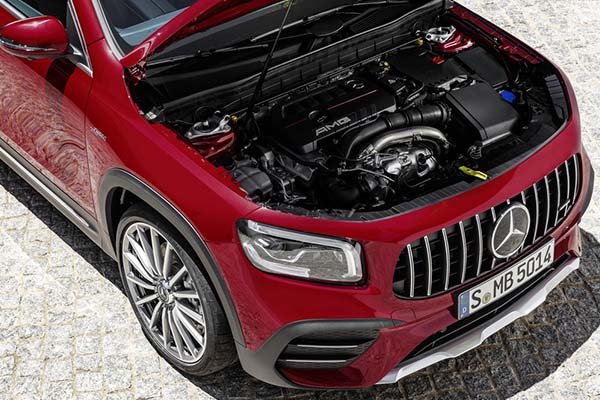 From the start, there will be 4-engine variants,  ranging from a 1.3-turbo (GLB200),  2.0 (GLB250) and diesel engines which are 2.0 turbo and the top of the range GLB35AMG with a new 2.0 turbo producing 306-hp and does 0-to-60-mph time at 5.1 seconds, and with top speed at 155 mph.
Front or all-wheel-drive configuration (4matic) comes with a 7 or 8-speed DCT gearbox (Dual Clutch Transmission). Rumors indicate a hotter, 400-plus-hp model tuned by AMG will arrive a little bit later during the model's production run. At the other end of the spectrum, a plug-in hybrid variant and an electric model are allegedly on their way to production, though Mercedes hasn't publicly confirmed their arrival.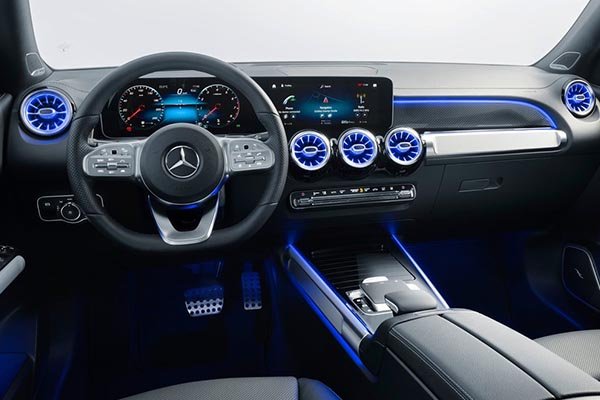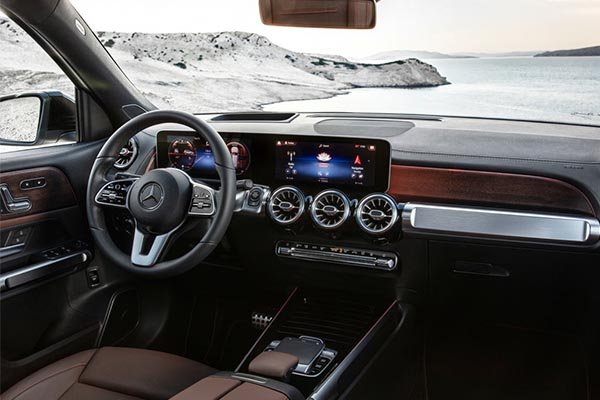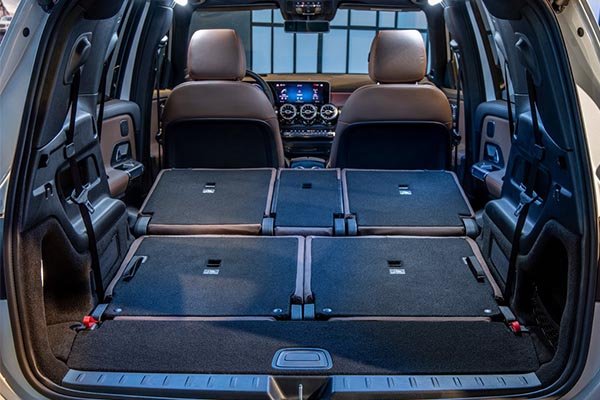 The interior is what we all expect from a typical Mercedes. the layout is easily recognizable and the MBUX (Mercedes Benz user experience) with voice assistance features makes it a fun way to interact with your vehicle. With a simple command like HELLO MERCEDES, you will have access to all its functions and features.
There is a digital cockpit with a 7.0-inch instrument screen and a 7.0-inch centre touchscreen display dominate the dash, the latter allowing access to a multitude of standard-issue tech including Apple CarPlay and Android Auto. The automaker's MBUX system with voice control is also standard, as are a suite of driver-assist systems including active braking, crosswind assist, and a rearview camera. Optional packages include blind spot assist, navigation, parking assist, larger 10.25-inch displays, an upgraded Burmester surround system, heads-up display, and much more.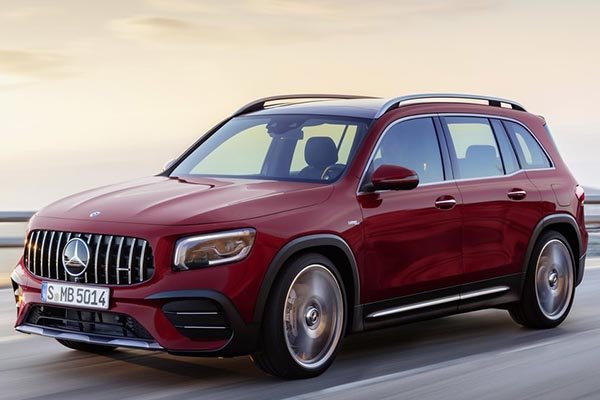 The GLB comes standard with front-wheel drive, but 4Matic all-wheel drive is optional. In Eco and Comfort modes, the steady-state torque distribution is 80/20, front-to-rear. Sport mode shifts that to 70/30, and in Off-Road mode, the nominal torque distribution is 50/50. Opt for an all-wheel-drive GLB and the rather grandly named Off-Road Engineering package comes standard. Along with the Off-Road driving mode, it includes hill-descent control and a screen for the infotainment system that includes gradient and inclination angle readouts.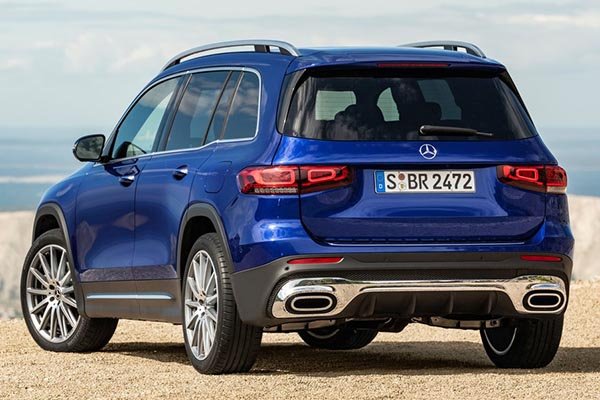 The boxy GLB has an expressive front end with rectangular design elements, an upright rear end, and a lower body covered in black plastic cladding; the GLB further hints at off-road capability with aluminium skid-plates and side-skirts. The optional AMG Line body kit turns up the aggression with new bumpers, wheels, and a different grille, but it still has all the requisite SUV body cladding.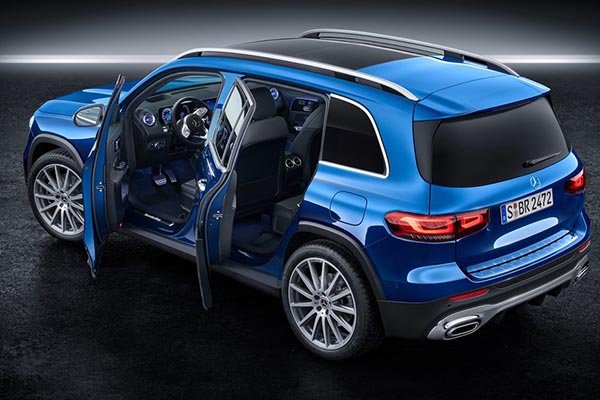 As the SUV segment continues to get hotter, Mercedes is playing the right cards by offering a new model that's boxier, younger, and more rugged. Although it's essentially splitting up the segment, the German brand wants to give customers different options to choose from. And the new GLB is being positioned for families who spend their weekdays in the city but like to venture into the wild on weekends.