2021 Hyundai Azera Is The Most Affordable High Tech Car In The World (PHOTOS/VIDEO)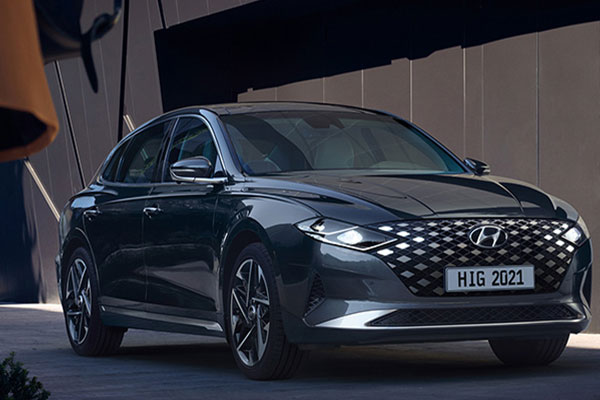 The new Hyundai Azera 2021 Model is now the most affordable high tech car in the world. The new model is a magnet for envious eyes who recognize that it is an extraordinary sedan.
Hyundai's design identity starts its uniqueness with radical modern styling that radiates sensuous sportiness. The new Azera also comes equipped with SmartSense which is Hyundai's most advanced safety technologies. 
It houses intuitive features that heighten comfort and convenience and delivering powerful driving dynamics. The new Azera is truly in a class above the rest. It genuinely deserves its title as the flagship sedan of the Hyundai brand.
Video Of The 2021 Hyundai Azera
The new 2021 Hyundai Azera's wide, eye-catching grille has attraction tendencies and accents. It's flanked by distinctively-shaped LED headlights that illuminate the night with their unique geometric pattern.
Meanwhile, the premium experience begins when one approaches the car. The new Azera automatically lights up to signal it's readiness. The gently-arched rear LED lights notably create a distinctive signature. Once inside, one can adjust the 64-color ambient lighting to best suit mood.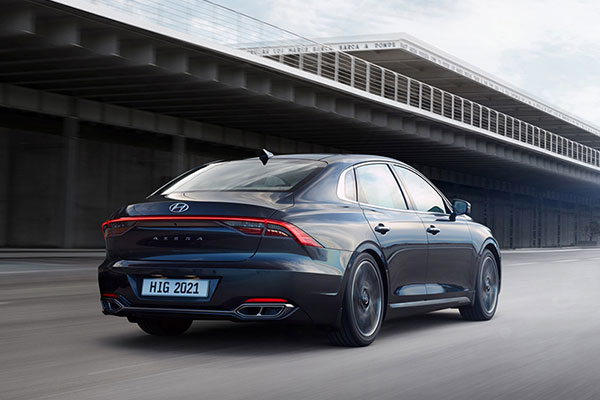 The new 2021 Hyundai Azera has an abundance of space. Graceful lines, tasteful color combinations, and soft-touch materials create a soothing ambiance complemented by intuitive high-tech equipment.
It's either powered by a 4 cylinder 2.5 liter GDi or a range of 3.5-liter engines. The 2.5-liter engine produces 195 hp with 0 – 100 kph time of 9 seconds and a maximum speed of 217 kph.
However, the 6 cylinder 3.5-liter engine gets 286 hp with 0 – 100 kph time in 7.4 seconds and a maximum speed of 230 kph.
Furthermore, an 8-Speed Automatic transmission sends power to the front wheels in all trims.
Check out the above video to see more amazing features of the all-new 2021 Hyundai Azera.