2021 Porsche Taycan Cross Turismo Is A Practical Electric Wagon (Photos)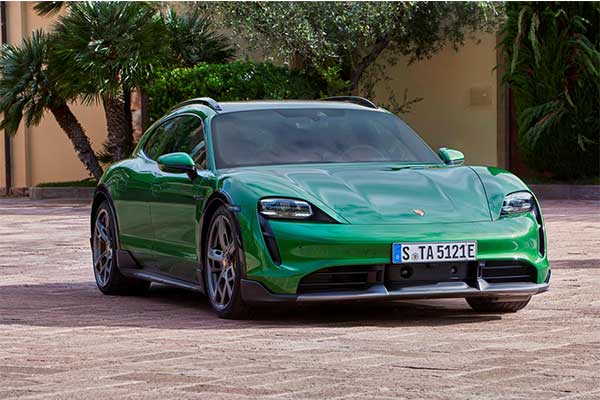 The Porsche Taycan Cross Turismo isn't the world's first electric wagon, but it's certainly the most exciting. It combines all of the sedan's qualities and sprinkles some extra practicality you'd expect from a car with a longer roof. It sits 0.8 inches higher than the regular Taycan or a further 0.4 inches provided the Off-Road Design Package is included.
This new model will launch with four variants, the Taycan 4 Cross Turismo,  4S, Taycan Turbo Cross Turismo, and Taycan Turbo S Cross Turismo, with power outputs matching those of the standard Taycan. Only the base rear-wheel-drive Taycan variant hasn't transferred over to the Cross Turismo, which makes sense given this car's more rugged persona. All Cross Turismo variants include a dual-motor all-wheel-drive setup with a two-speed transmission.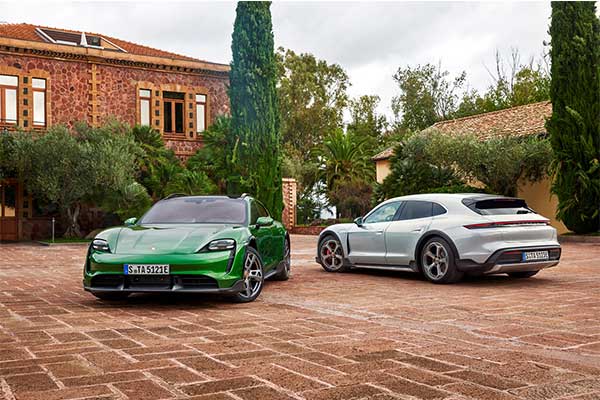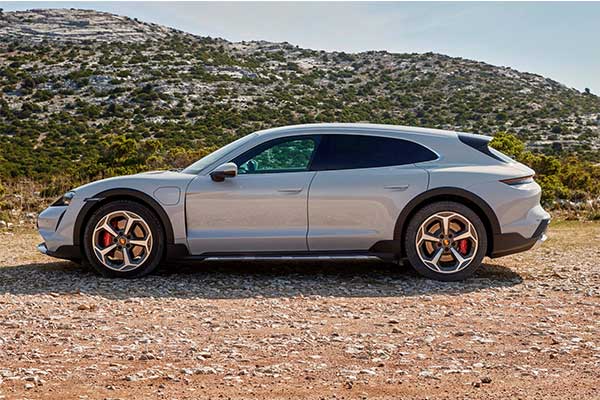 Air suspension is included as standard, which enables the ride height to be adjusted. This is important for efficiency (and therefore range), as a lower ride height is key during highway driving. EPA-rated range figures will be announced closer to the market launch but with the Taycan sedan, you're looking at about 200 miles in most grades. The standard battery in the Taycan Cross Turismo is Porsche's Performance Battery Plus option which has a 93.4-kilowatt-hour rating.
The longer, flatter roof adds a tiny bit of headroom front passengers, but a handy 1.85-inches more in the back. You also get a bigger trunk. Drop the back seat and there's 1,212 litres to play with, plus the 82-litres in the trunk. The performance of the Taycan Cross Turismo is similar to the sedan. The Turbo S is the most potent, with its output registering at 616 hp (750 hp temporarily). It does 0-60 mph acceleration in 2.7 seconds. That's about 0.1 seconds off the pace of the sedan. At the end of the spectrum is the 4 which needs 4.8 seconds to achieve the same feat.