PHEV (Plug-In-Hybrid) Lamborghini Urus With 820Hp Teased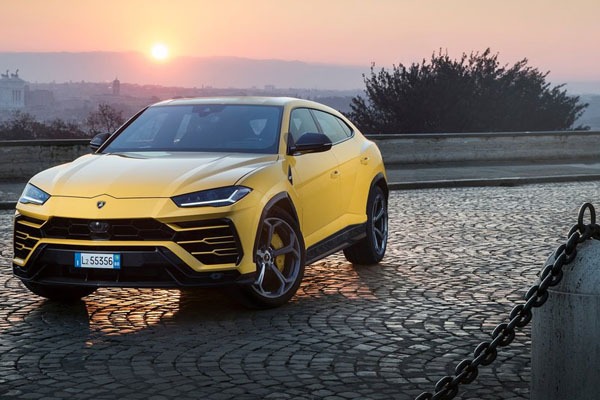 Since its launch in 2018, the Lamborghini Urus was the 1st true super-SUV and the world was taken aback by its power. The Italian manufacturer has now teased a plug-in hybrid (PHEV) version with a whopping 820 hp. Believed to launch as the Urus PowerHybrid (name obviously unconfirmed), it will further boost the appeal of the super SUV by being less polluting and more powerful.
The Urus PHEV will make use of a Porsche engine simply known as the "LK5". The number of cylinders this engine contains is still a mystery, but we expect 6 or 8. The power figures have been pegged at around 600 hp. Combined with the electric motor setup, that figure can increase to a crazy 820 hp. The engine will be a similar set up used in the Panamera Turbo S E-Hybrid but way powerful. Reportedly due in 2022, the Urus PHEV might be around 250 kg (~550 lbs) heavier than its non-electrified sibling. This makes Urus PHEV be 2,200 kg (4,850 lbs), which isn't exactly a featherweight.
Additionally, there will also be a Sport RS version of the Urus on sale which would offer 675hp. It will be 25 hp more than what the current Urus does, from an upgraded version of the twin-turbo 4.0L V8. The mid-life facelift for the Super-SUV will arrive by next year. The Urus is Lamborghini's highest-selling vehicle with over 7000 units sold last year alone which is very impressive.