Volvo Launches Its All Electric C40 Recharge Coupe SUV With A 210 Mile Range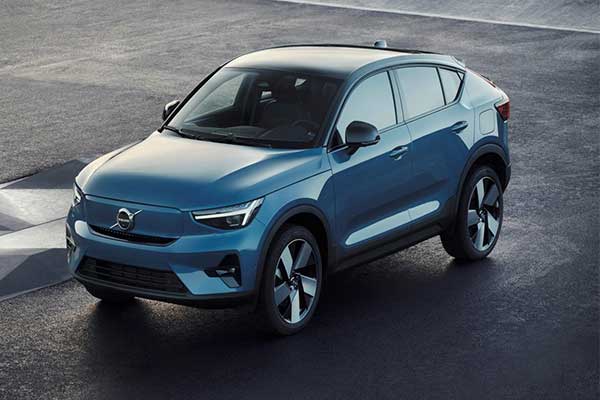 Volvo on Tuesday unveiled its second mass-market electric car, the 2022 C40 Recharge. Essentially a "coupe" version of the XC40 Recharge crossover, it's scheduled to start production this fall. It will be the first Volvo sold only with an electric powertrain. The C40 Recharge share's Volvo's Compact Modular Architecture (CMA) platform with the XC40 Recharge, as well as the gas-powered XC40.
The C40 Recharge clearly draws inspiration from its more traditional counterpart, the XC40 Recharge. Volvo says the C40's front end introduces new styling for its EVs, including LED headlights with state-of-the-art pixel-technology. Moving down the car, the C40's roofline is lower than the XC40 and tapers into a coupe-like rear end with a unique spoiler. In a statement, Henrik Green, chief technology officer said. "The C40 Recharge represents the future of Volvo and shows where we are going". He further added. "It is fully electric, offered online only with a convenient care package, and will be available for quick delivery. Getting a new Volvo was never this attractive".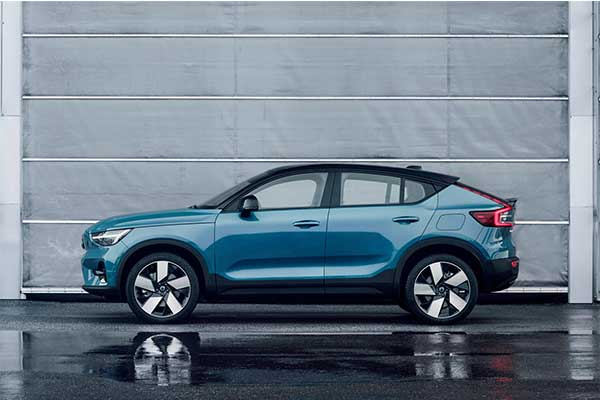 Like the XC40 Recharge, the new Volvo C40 features an Android-based infotainment system jointly developed with Google, offering built-in Google apps and services, such as Google Maps, Google Assistant, and the Google Play Store. The new model also comes with unlimited data connectivity, and it's the first Volvo to be completely leather-free.
Underneath the "hood," it gets the same dual-motor AWD setup as the XC40 Recharge, offering a combined output of 402 horsepower (300 kilowatts) and 487 pound-feet (660 Newton-meters) of torque. The performance is identical, needing 4.7 seconds for the 0-60 mph run before topping out at 112 mph (180 km/h).  The 78-kWh battery pack with a usable 75-kWh capacity is rated at an estimated 210 miles (338 kilometres) of range per EPA and 261 miles (420 kilometres) according to the WLTP cycle.