2022 Cadillac Escalade EXT Returns? Nah, Its Just A Chevrolet Silverado Pickup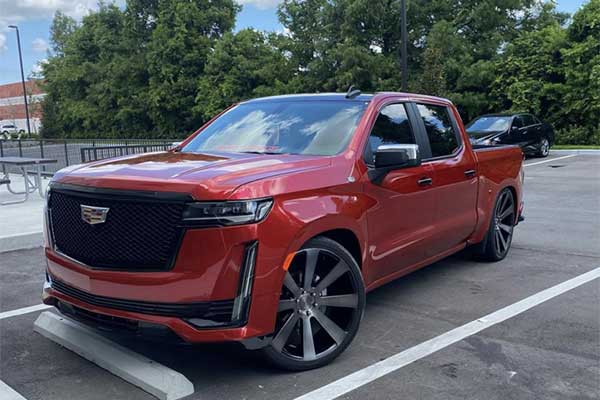 If you're in the market for a Cadillac Escalade EXT pickup truck, you're pretty much out of luck. That's because the last time we saw an Escalade with a bed in the back was for the 2013 model year. Although discontinued, some are still sparingly seen driving around the place.
Well, this particular model is a 2019 Chevrolet Silverado pickup truck that was converted to the Escalade (especially at the front). The conversion was done by DOM's Garage, a Miami based tuning company. The company had the idea and decided to work on it and it was a success. As you might imagine, turning a Cadillac Escalade into a pickup truck would be an impossible task. As a result, it's much easier to take the Escalade's face and transplant it onto an existing truck.
If you come to think of it, the Escalade and the Silverado pickup share the same platform so this task is very possible, although the rear end isn't like the Escalade but the tunning company did some serious modifications to make everything fit perfectly. In order to give this Cadillac Escalade pickup truck a more official look, the custom shop added a large Cadillac badge to the rear end. In terms of modifications, this truck is clearly lowered, running on a set of large wheels and skinny tires.