2022 Mercedes-Benz C-Class Has Been Unveiled To The World (Photos)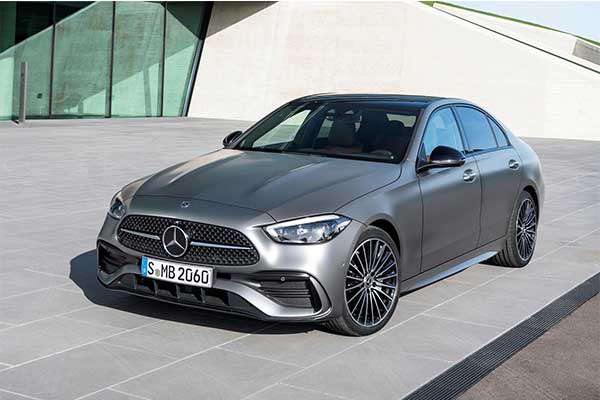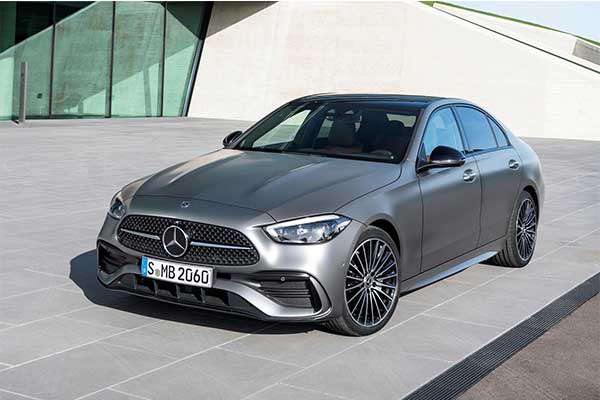 After a series of spy photos and artist impressions, the 2022 Mercedes-Benz C-Class makes its global debut today. This is the brand's most anticipated model and it will be available in sedan and wagon variants. The all-new 2022 Mercedes-Benz C-Class remains a vital product for the German automaker. Its W205 predecessor has remained competitive right until the end of its life cycle. Over 2.5 million W205 sedans/wagons have been sold globally. In addition, the new C-Class can be mistaken for a mini S-Class because they share a lot in common.
Starting from the exterior, the 2022 Mercedes-Benz C-Class is bigger than the outgoing model by a few inches. It also features a sharper headlight design theme seen in the bigger models and adopts a cleaner side profile with reduced lines. It will be available in 17 (Europe), 18 and 19-inch wheels (US models) to suit different customers. Overall the latest C-Class doesn't appear as revolutionary in its design as the W205. The front-end looks like an amalgamation between the CLA-Class and recently refreshed E-Class. The new two-piece taillights are strikingly similar to those of the new S-Class.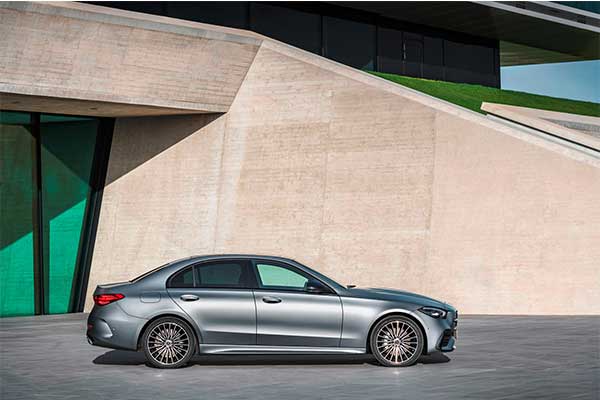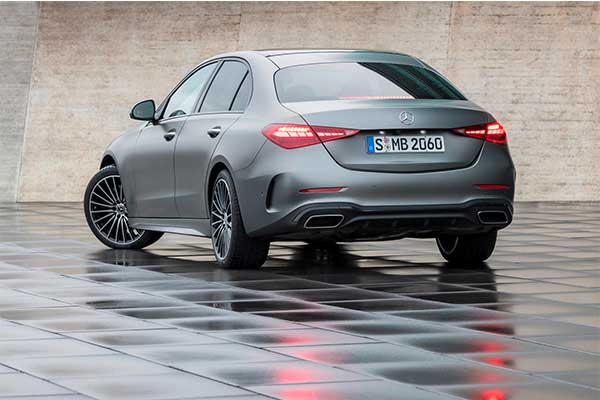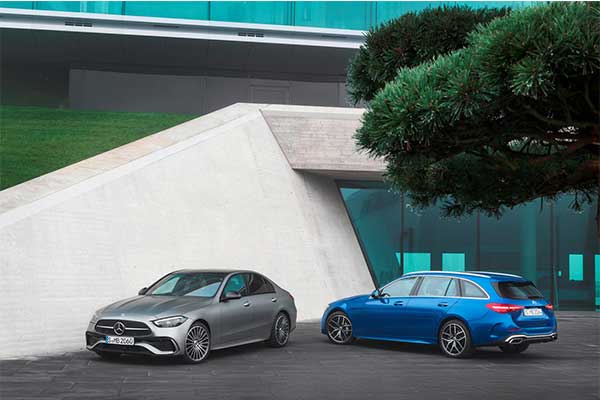 The Interior of the 2022 Mercedes-Benz C-Class sees what could be the most significant single make-over in the model's history. As predicted, it takes heavy inspiration from the S-Class. The centrepiece is the large 11.9-inch (30.2 cm) portrait-oriented screen. The main difference to the S-Class is that the dashboard and the centre display has been angled towards the driver by six degrees. In addition to the central portrait display, the driver area features a 12.3-inch high-resolution display as standard. The operating system is the latest version of MBUX, which, combined with the Hey Mercedes voice assistant, promises to offer a connected, phone-like experience for users.
As for the engines, all are electrified and linked to a 9-speed automatic transmission mated with either rear-wheel-drive or all-wheel-drive. The engines of the 2022 Mercedes-Benz C-class include a 2.0-litre inline 4-cylinder turbocharged engine (C300) that outputs 255 hp and 295 lb-ft of torque. This engine does 0 to 60 in 5.9 seconds at a top speed of 130 mph (electronically controlled). The other engine is a 1.5-litre (C200) developing 201 hp and 221 lb-ft of torque with 0 to 60 in 7.9 seconds and has a top speed of 153 mph. More powerful AMG models will be unveiled later this year with 4 cylinder powerplant.