2022 Toyota Camry: Two New Features To Expect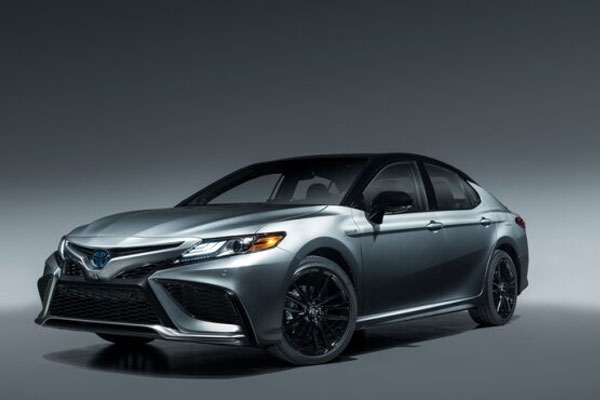 With the 2022 Camry, Toyota attempts to expand the appeal of the Camry but without compromising on its major selling point. The story is much the same as the regular Toyota Camry.
Here are some updates to find in the 2022 Toyota Camry Hybrid.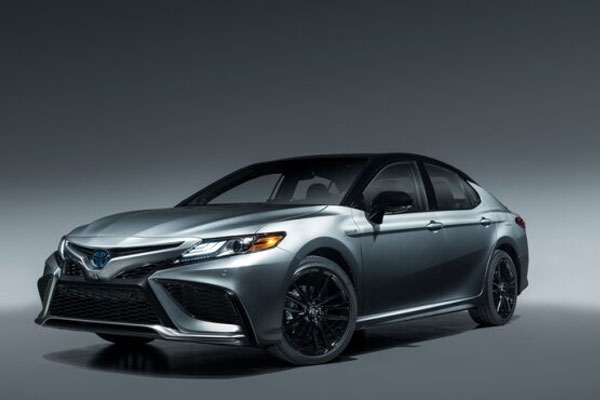 Colour
Toyota made a few tweaks to color and feature options.
The 2022 Camry TRD, a trim exclusively available with the V6 engine, can now be had in Cavalry Blue with a Midnight Black Metallic roof, a two-tone option that makes the Camry downright eye-catching.
Other changes include a herringbone seat pattern for the XLE grade models and the replacement of Galactic Aqua with Ice Edge, a color previously exclusive to TRD models.
Nightshade treatment
the 2022 Toyota Camry SE Hybrid wears fresh duds if you opt for the 2022 Toyota Camry SE Hybrid Nightshade. This trim level was previously only available on four-cylinder non-hybrid models.
Now buyers can get a Camry that pairs the hybrid powertrain with the distinctive elements of the Nightshade package, including 18-inch wheels, a shark-fin antenna, and black trim for the windows, door ,handles and mirror caps.
Although the treatment blacks out a lot of elements, you don't have to get black paint to go with it — it's available in several non-black exterior colors.