2023 Nissan Z Is Here And It Packs A Punch With A 400 Hp Twin-Turbo Engine (Photos)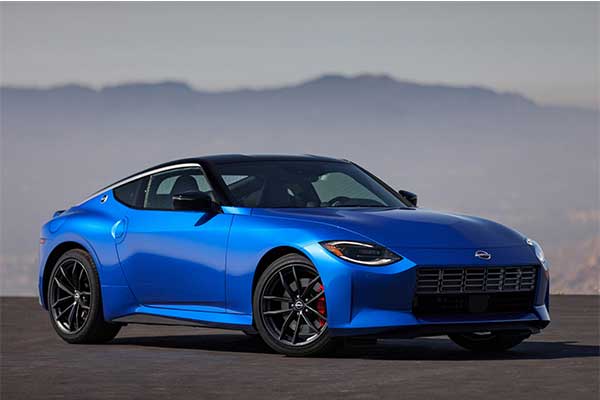 After a 12-year wait, the seventh-generation Nissan Z is finally here, and it looks like it'll be the Japanese sports car enthusiasts have been clamouring for. It packs adequate power (400hp) and also a sweet manual transmission which is the best of both worlds for many.
The production model is the spitting image of the Z Proto unveiled this time last year and has undergone very few visual alterations. In fact, the most significant change made is the fitment of a trunk lid spoiler that gives the sports car a little added aggression. Overall, the new Nissan Z features a long hood with muscular lines and a silhouette that pays homage to the first-generation Z.
The Nissan Z comes in two flavours at launch: Sport and Performance, with a special Proto Spec option on the top-end model that draws inspiration from last year's well-received concept. The Proto Spec will be a limited edition model with only 240 units to be made. It will come with yellow brake callipers, bronze-coloured wheels, leather-appointed seats with yellow accents and yellow stitching.
Inside, the Z feels like a modernized 370Z. Sport models feature a 12.3-digital gauge cluster, an 8.0-inch touchscreen infotainment system with Apple CarPlay and Android Auto, and three analogue gauges atop the dashboard canted toward the driver. The Performance trim swaps the 8.0-inch touchscreen for a 9.0-inch unit with navigation and adds an eight-speaker Bose audio system.
Under the hood as said before, the two-seater has the same twin-turbo 3.0-litre V6 engine that powers the Infiniti Q60 producing up to 400 hp. It now has a 68 hp increase and a 30% increase in torque, offering a quick and smooth response. It does 0 to 60 in approximately 4.3 seconds which is impressive and aside from the 6-speed manual, there's also 9-speed automatic transmission.