Genesis Go Electric With Launching Of The 2022 GV60 Crossover (Photos)
Closely related to the new Kia EV6, the new Genesis GV60 is the Korean brand's first purpose-made electric vehicle, and it will soon wade into battle with the likes of the Tesla Model Y and the Audi Q4 e-tron. The 'G' in the name represents Genesis, the 'V' represents the EV's versatility, and under the automaker's current nomenclature, lower numbers emphasize athleticism, meaning the automaker is marketing this as its "most athletic model yet."
It'll become the company's second electric model on sale in Europe, closely following the G80 Electrified into the showrooms later this year. Genesis hasn't yet announced any performance specifications, but the brand has said that the GV60 is based on the same E-GMP underpinnings as the Kia EV6 and Ioniq 5 EVs. The GV60 features the company's patented Two-Line Quad Lamps in front, with a wider Crest grille underneath. It both emphasizes the width of the vehicle and increases the cooling to the underbody. The whole package looks very smooth and aerodynamic.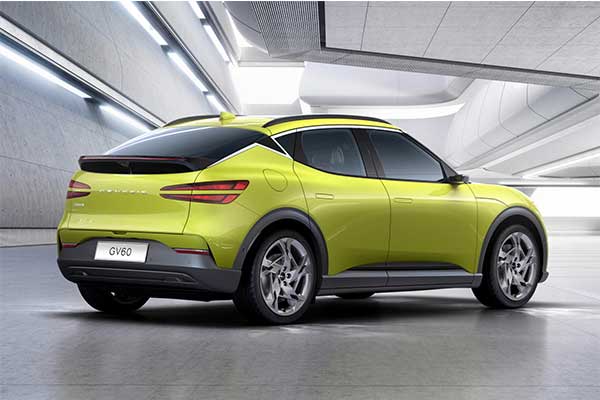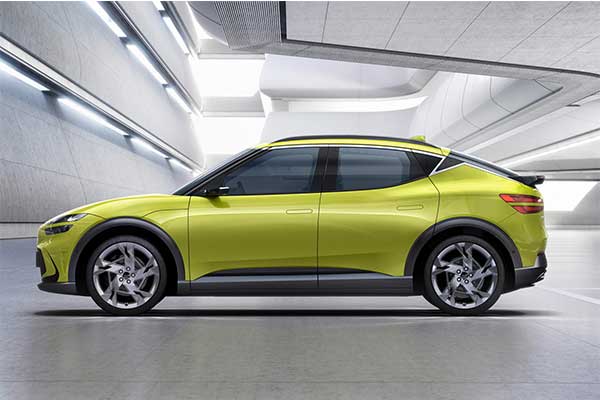 The interior of the GV60 is dominated by the elongated touchscreen and digital gauge cluster, but the coolest part is the Crystal Sphere. When the vehicle is off, the sphere adds ambient light into the cabin. When you're ready to drive, the sphere rotates and the gear selector appears. That spherical shape also comes on the horn cover, door handles and side mirror controllers. Speaking of those side mirrors, as you can see the GV60 uses cameras with screens as opposed to the traditional setup
Since it's based on the Kia EV6, we can say the output will consist of Single and dual-motor configurations. That means we could get the same 577bhp twin-motor electric powertrain as the EV6 GT, along with a 77.4kWh battery pack, which should offer a maximum range of 251 miles. If the car is also available with Kia's less powerful 226bhp single electric motor, that range figure could swell to a maximum of 328 miles with the same battery.
"The GV60, Genesis' first on a dedicated electric platform, will provide a totally new experience as a luxury electric vehicle based on our unique brand identity and will also benefit from our unique customer-focused offering where service comes before sales," said Dominique Boesch, managing director for Genesis Motor Europe.