2nd Niger bridge: Nigerian Engineers Cry Out Over Neglect By FG
Nigerian engineers have cried out over lack of patronage by the Federal Government,  saying that the construction of the second Niger Bridge should have been given to them.
In an interaction with newsmen, at the weekend, the President of  Council for the  Regulation of Engineering  in Nigeria (COREN), Ali Rabiu, said that if Nigerian engineers could produce the design which the foreign engineers are using to construct the Niger Bridge, they could as well construct the bridge.
He said that it is because of lack of patronage by the Federal Government that kept the indigenous engineers down. While pleading for patronage, he said that it is by practice  that the indigenous engineers will become perfect.  
"Nigerian engineers produced a design for that bridge and I believe that the same design was revised a little and is being implemented today at the site. So, if we can design that type of structure,  definitely we will have confidence in Nigerians.   But the bottomline is about patronage. We keep saying that the government should patronise Nigerian locals. If you don't patronise us, there is no how we can grow."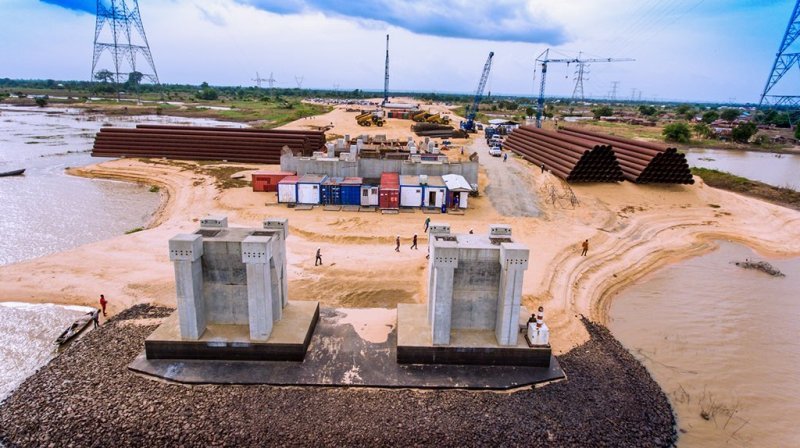 Second Niger bridge
The Second Niger bridge is a Nigerian Federal Government project that is 1.6 km (0.99 mi) long and furnished with other ancillary infrastructure including a 10.3 km (6.4 mi) highway, Owerri interchange and a toll station, expected to be completed in the year 2022. The bridge was initiated under the administration of Goodluck Jonathan and is being sustained by President Muhammadu Buhari.
The bridge is being constructed across Nigeria's Niger River and it will span from Asaba to Ozubulu and Ogbaru areas.
The project is being developed through a public private partnership (PPP) involving Julius Berger
Also See: Buy and sell cars faster on Carmart NG