4th Mainland Bridge: 800 Houses To Be Demolished As Lagos Proposes $2.2 Billon Bridge
The Lagos State Government is proposing the sum of $2.2 billion for the construction of the 37.4 kilometres 4th Mainland Bridge. Houses To Be Demolished
Upon completion, the bridge would have 2 x 4 lane carriageway cross-sectional road. The bridge will also have allowance for BRT Lane and future road expansion.
It would also become the longest Bridge in Africa second only to the 6th October Bridge in Cairo, Egypt. It will feature three toll plazas, nine interchanges, 4.5Km Lagoon Bridge. There will also be a  Rest and Service Areas and an eco- friendly environment amongst other added features.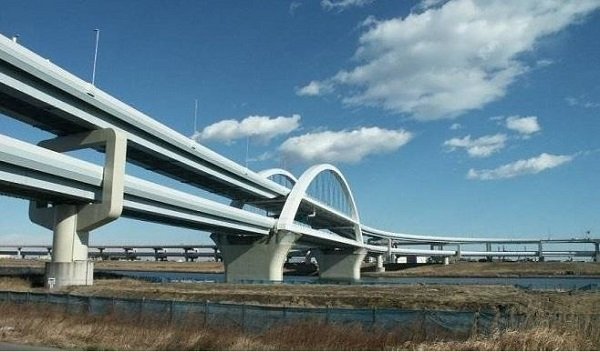 800 houses are also expected to go when construction begins. This will be against the 4,000 houses earlier marked for demolition in the previous design before it was realigned.
Governor Babajide Olusola Sanwo-Olu made the disclosure at the first stakeholders meeting on Environmental and Social Impact Assessment (ESIA) for the bridge. The event was held at Adeyemi Bero Hall, Ikeja .
The freeway bridge is subdivided into three sections namely Island Section, Lagoon Section and Mainland Section.
It starts at the Abraham Adesanya Roundabout in Lekki where a "free flow" interchange will be constructed as well as some traffic flow alterations to the existing Lekki – Epe Expressway so as to maintain traffic movements during construction.
Sanwo-Olu, represented by his deputy, Dr Obafemi Hamzat , said the event is very significant in the state's joint effort to change the narrative of the socio-economic development of the state through the provision of critical infrastructure for sustainable prosperity.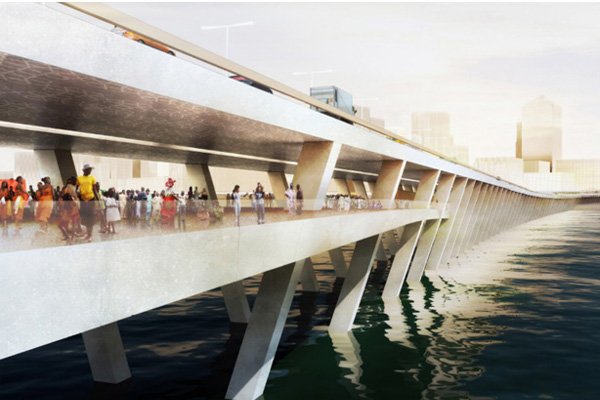 He stressed that the 4th Mainland Bridge project was deliberately included during their electioneering campaign as a key deliverable in their manifesto.
As an administration, he said, the government decided to upgrade the project and develop a method to deliver "this strategic piece of highway infrastructure and have since left no one in doubt about our commitment to ensure that this project becomes a reality."
According to him, the history of the 4th Mainland Bridge project goes back almost 15 years when it was first raised due to the ever-decreasing efficiency of the existing 3rd Mainland Bridge in addressing the transportation needs of a growing population.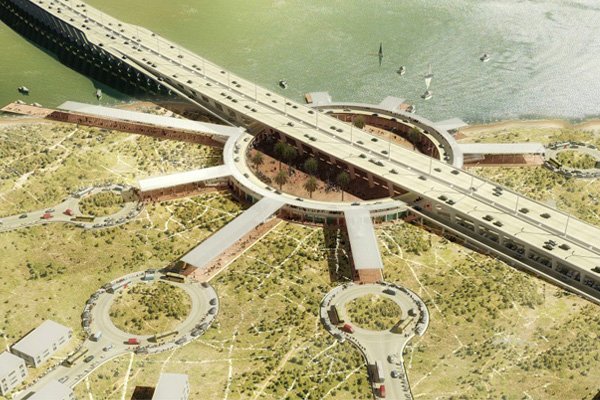 The 3rd Mainland Bridge , he said, was the first real piece of strategic infrastructure deployed in Lagos Metropolis. It is the proponents and developers of that project should be commended for their vision. Lagos today without the 3rd Mainland bridge is simply unimaginable. Houses To Be Demolished
He urged stakeholders to use the meeting to consult amongst themselves on the steps to take in order to remove all the bottlenecks that may impede the delivery of 4th Mainland Bridge.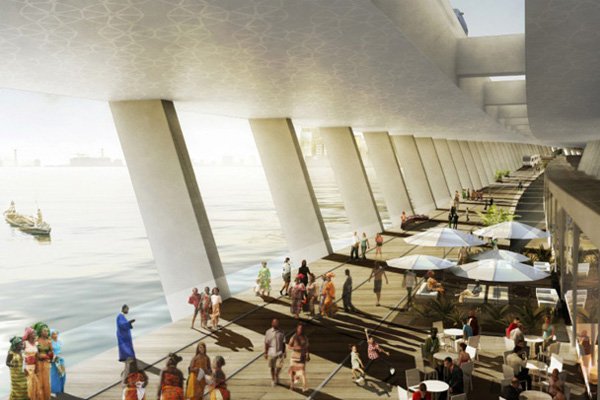 All the components of Lagos mobility, he said must be considered, including Road planning, public transport integration and urban freight. Houses To Be Demolished
He assured that the proposed 4th Mainland Bridge project has been well integrated into the overall Lagos Master Plan. This is in relation to Transportation Infrastructure. The project allows for the first time "direct access" from the large suburb. The suburb include of Ikorodu to the Island and the Lekki Free Trade Zone area.
Credit: The Guardian