Lanre Shittu Motors Open New Automobile Facility In Kwara State (PHOTOS/VIDEO)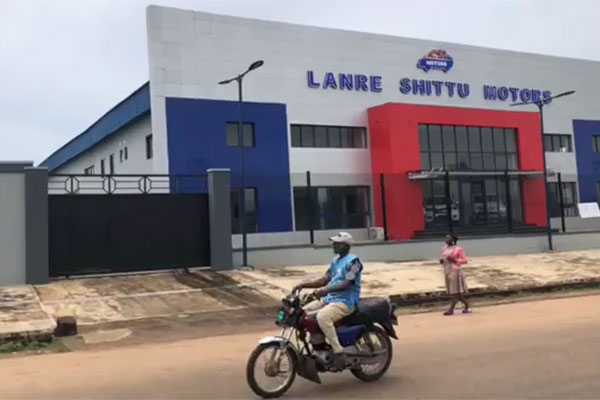 Automobile assembler and distributor, Lanre Shittu Motors has opened a new automobile facility in Ilorin, Kwara State. While making the announcement, they also charged the people of Kwara State to be ready to patronize their automobile facility.
While making this known, they said. "To all the good people of Kwara State and environ, we are ready for you with our ultra-modern Automobile facility. Lanre Shittu Motors Moving Forward." They noted
It was learned that despite the COVID-19 pandemic in the country, Lanre Shittu Motors, rolled out one-tonne Leopaard CT7 pickup vehicles from its assembly plant located along Oshodi-Apapa Expressway.
The automobile distributor also sells Mack and JAC trucks in Nigeria. It has brought its experience in the production of trucks to bear in the assembling of the new one-tonne truck. This would compete in the same segment with Toyota Hilux, Mitsubishi L200 and Ford Ranger
VIDEO
Alhaji Rasaq Olanrewaju is the founder and Chairman of the Lanre Shittu Group. He is an astute businessman with very many years of experience. Alhaji Shittu is a force to reckon with in the automobile business world with great finesse and charisma.
He is a well-traveled man with business knowledge fully attuned. Meanwhile, the Lanre Shittu Motors financial empire has grown to encompass a multi-faceted business conglomerate. This would break the myths and perceptions of African developmental limitations. His management expertise is worth emulating.
The company's mission is to provide affordable, dependable and guaranteed vehicles. This will also happen in a manner that exceeds customers' expectations and to deliver the vehicles at fair prices.