Aerial Photos Of The Traffic Jam Caused By End SARS Protest In Lekki, Lagos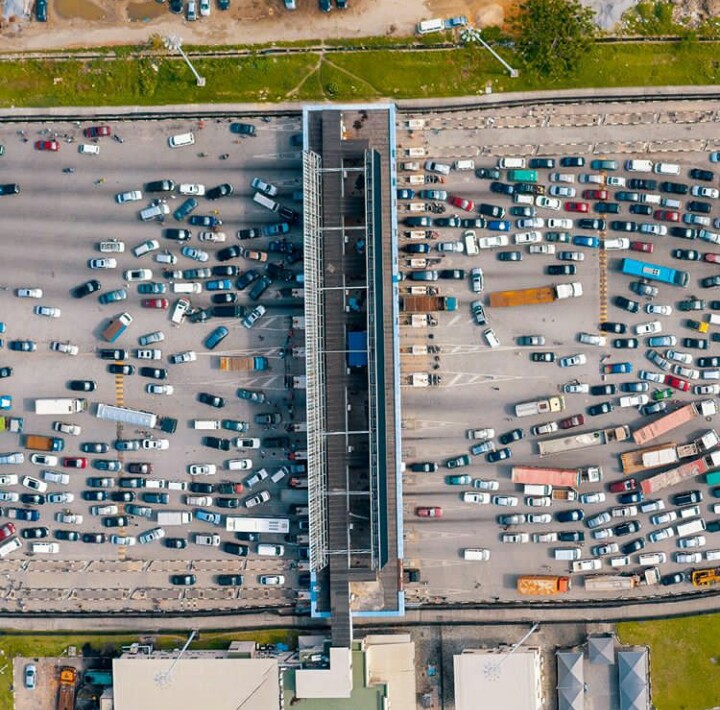 The "End SARS" protest has been ongoing for days in various states in Nigeria. The protest in Lagos state seem to be the most aggressive of them all. People are trooping out en masse to show their dissatisfaction in the ways this police unit operate.
Hundreds of Lagosians protesting the brutality of SARS, laid siege at the Lekki toll gate, along the Lekki-Epe Expressway. This caused a whole lot of traffic congestion that cars could barely move. All vehicular movement were grounded to a halt.
We were able to get aerial photos of the traffic jam caused by this protest.
See some of the photos below;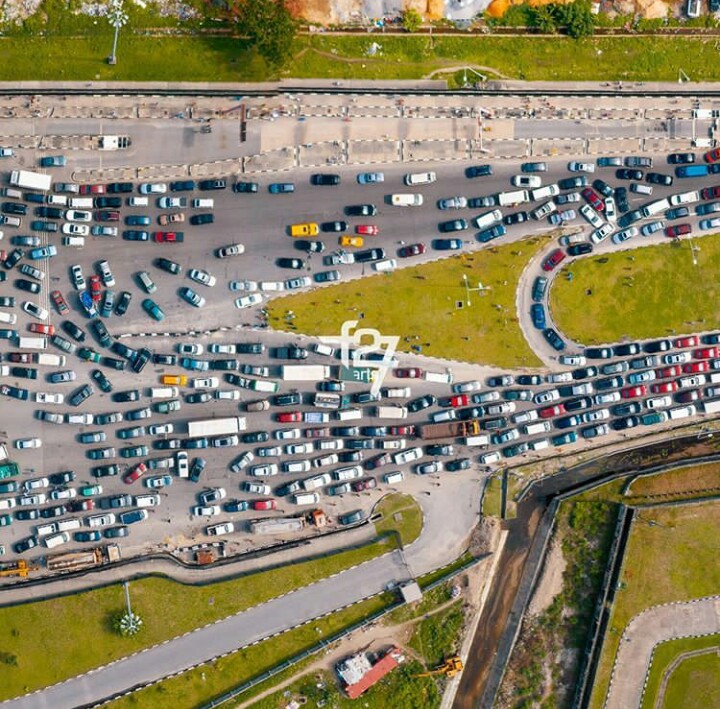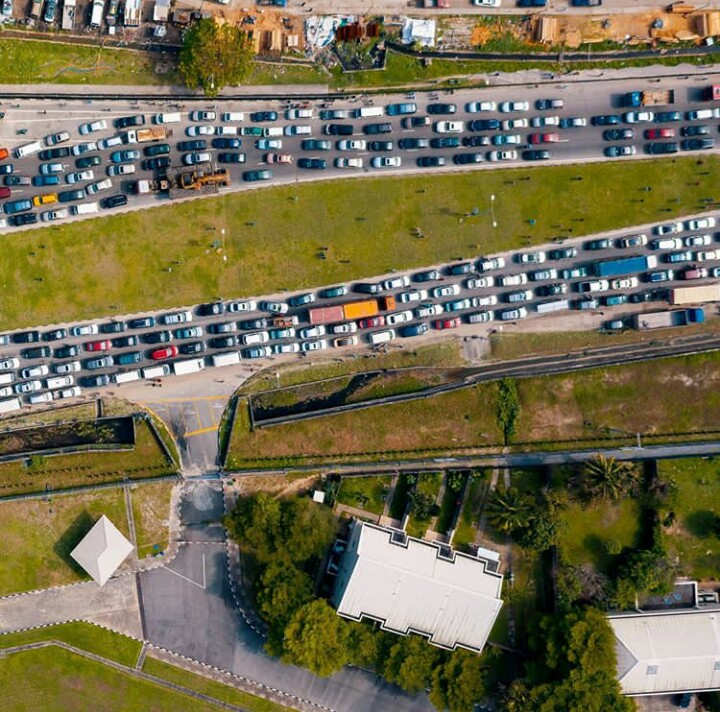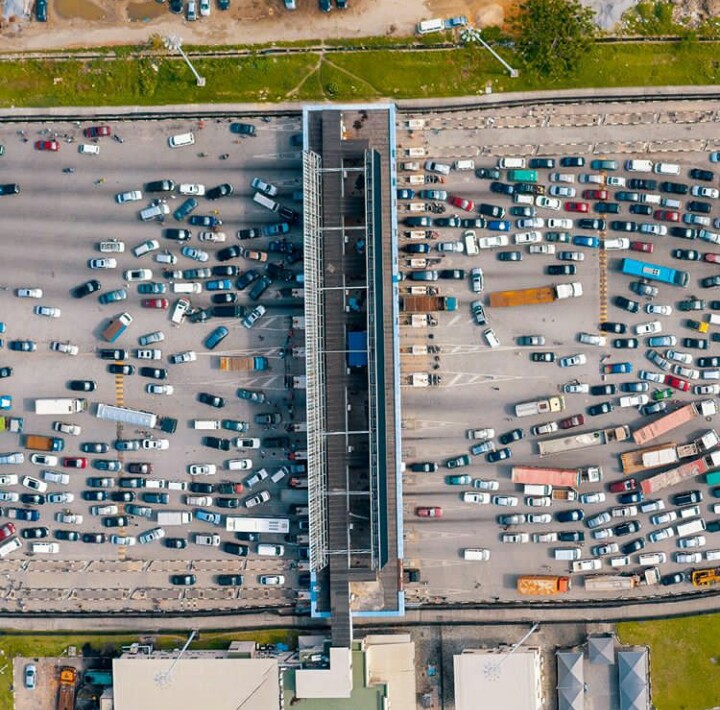 In the past few days, Nigerians have been protesting that Special Anti-Robbery Squad, simply known as SARS, should be banned. This condition has already been met by the Nigerian government, but Nigerians now wants total reform of the police.
As the "End SARS" protest if going on, please be safe.
Photo credit: f27arts [Instagram]