EndSARS Protesters Damage Ogun Deputy Gov's Bulletproof Lexus LX 570 SUV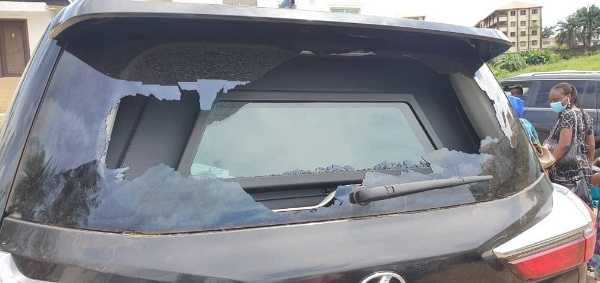 EndSARS protesters storms palace of the Olowu of Owu, injures police, damages bulletproof Lexus LX570 belonging to Ogun Deputy Governor.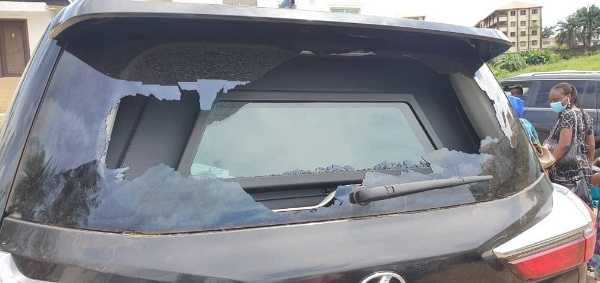 Protesters, demanding for an end to the operations of the SARS on Saturday stormed the palace of the Olowu of Owu in Abeokuta, the venue of the 2020 Owu Day Festival, and damaged the vehicle of Ogun State Deputy Governor.
According to an eyewitness account, the deputy governor's vehicle; a bulletproof Lexus LX 570 Sports Utility Vehicle; was vandalised were it was parked at the palace.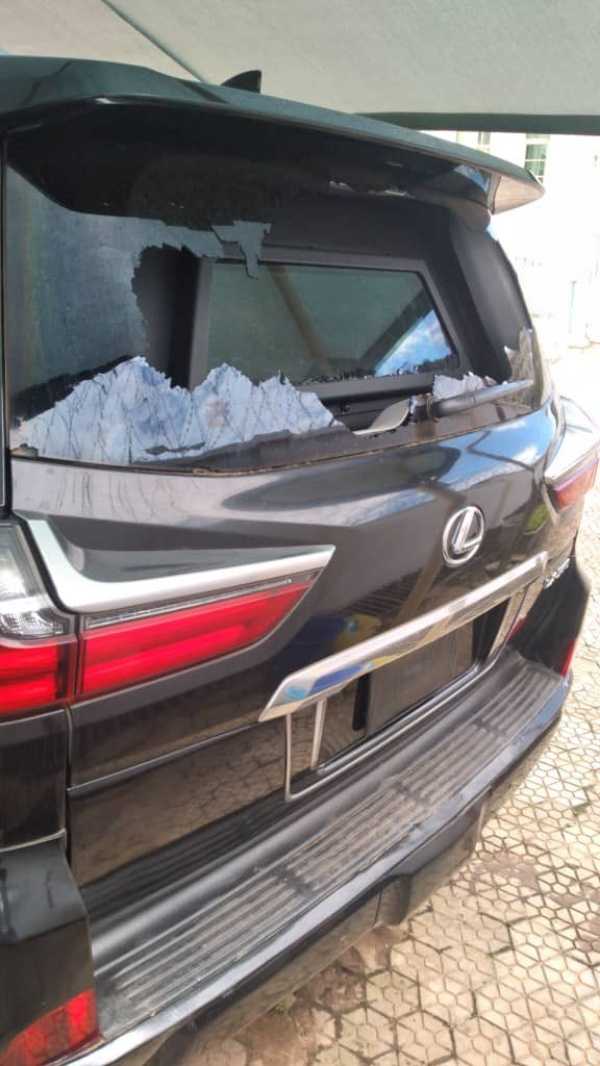 It was gathered that the deputy governor, Noimot Salako Oyedele, was inside the Olowu's palace when the incident occurred.
The eyewitness said :
"The protesters almost turned the event bloody. They stormed the venue but were not allowed entry, they inflict serious injury on one of the officers."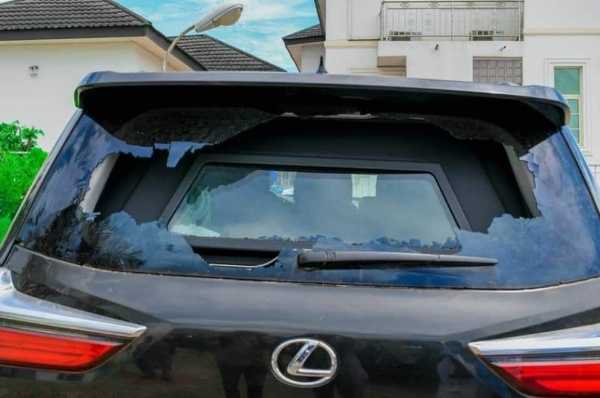 "The officers were not on the defensive while trying to disperse the protesters, so they never prepared for the attack."
"The other officers later shot into the air to disperse the protesters who were adamant even after the intervention of Obasanjo."
"Three of the protesters later arrested while others escaped,"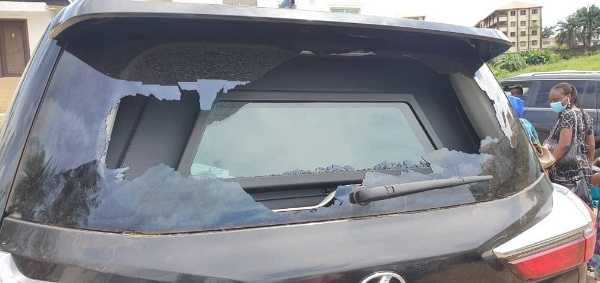 The police officer that was injured during the incident was later taken to hospital for medical attention.
According to reports, the State Police Commissioner, Edward Ajogun, quickly rushed to the palace of the Olowu of Owu to restore law and order.