Hoodlum Allegedly Destroy #EndSARS Protesters' Vehicles Parked Beside The Protesting Ground In Abuja (PHOTOS/VIDEO)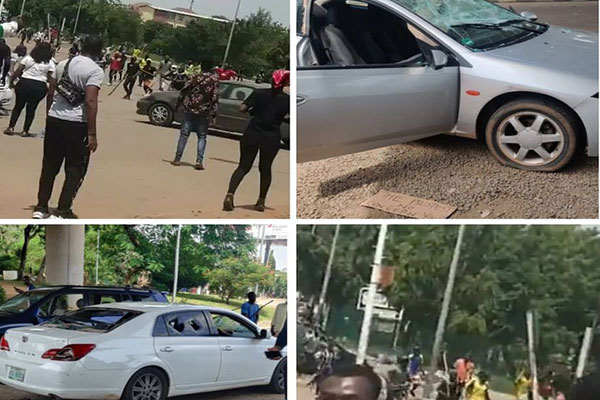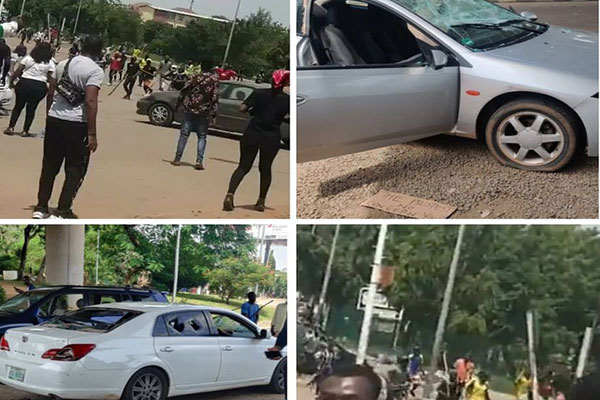 As the protest against Police brutality continues in the country, it has taken another shape. Some other protesters antagonizing #EndSars protesters have turned hoodlum destroying protesters' parked vehicles.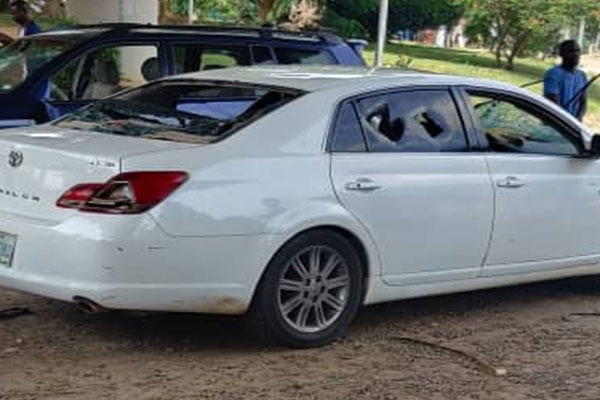 Speculations had it that some Pro-SARS elements sponsored the unscrupulous protest to douse the revolutionary protest. #EndSARS protesters who were staging a protest at Berger Bridge in Abuja were attacked by hoodlums.
Several cars owned by the #EndSARS protesters were destroyed by the hoodlums who came wielding sticks.
Endsars protest reached day 6 today. Nigerians are demanding and requesting for the immediate overhauling of the Nigerian Police Force.
However, EndSars protesters launched counter-attacks in order to calm the uproar.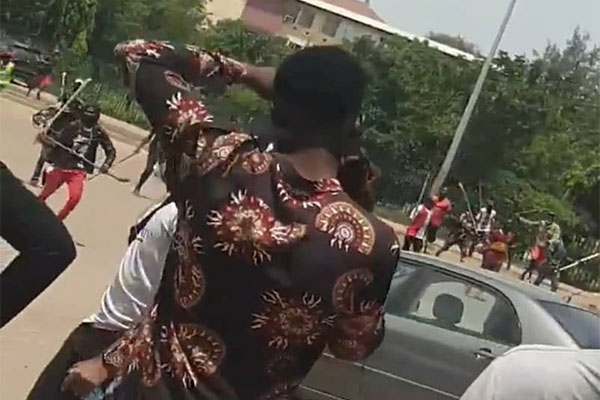 Nigerians are still protesting over cases of assault, illegal arrest, extortion, brutality, and killing of peaceful protesters by members of the Nigerian Police Force (NPF).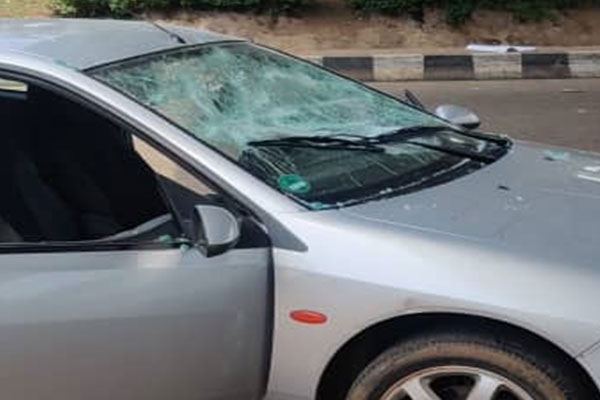 The Inspector-General of Police, Mohammed Adamu announced on Sunday 11th October 2020 that SARS had been scrapped. Meanwhile,  he revealed the setting up of a new outfit known as Special Weapons and Tactics Team (SWAT) yesterday. The team is to take over from the dissolved Special Anti-Robbery Squad (SARS) unit of the Nigerian Police Force.