Behold This Shocking Aerial View Of A 50 Lane Traffic Jam In China (Photos)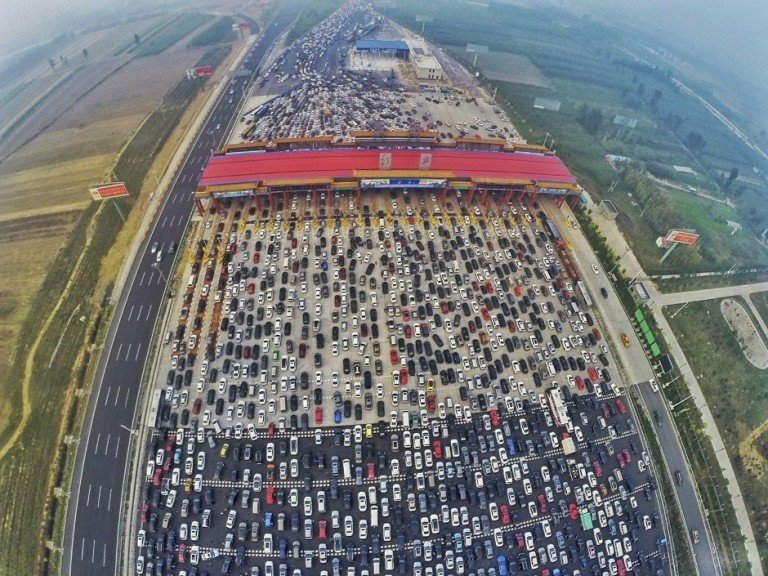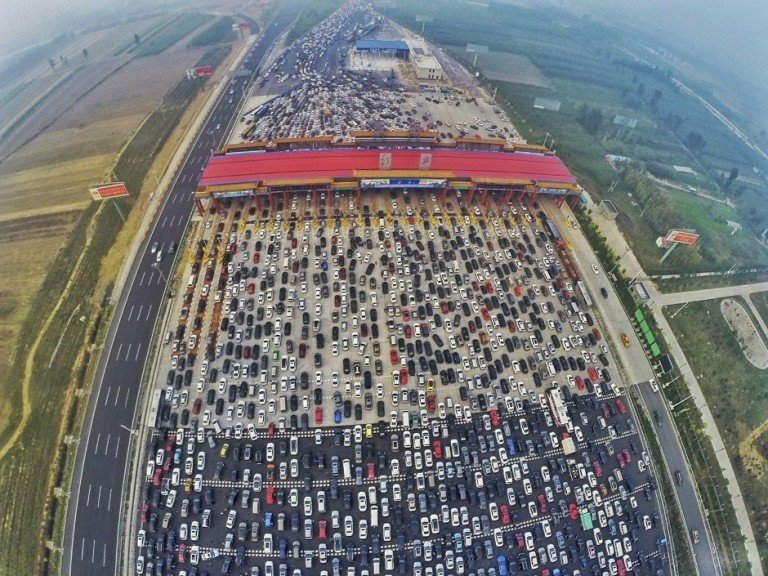 Behold one of the biggest and busiest highways in China – the G4 Beijing-Hong Kong-Macau Expressway.
The highway can accommodate up to 50 lanes for vehicles. The picture you see is an aerial view of the highway when it's gripped by traffic congestion.
According to reports, the traffic jam was caused be a new checkpoint which made 50 lanes to merge into 20 lanes. That reduction of lane is more than enough to cause much traffic jam. Roads should be expanding and not getting smaller.
The picture was taken when millions of people headed home at the end of a Golden Week, a week-long national holiday.
It's no surprise to see such traffic jam in China where industrialization and the population of the country is massive. In the year 2010, China recorded a traffic jam that spanned more than 74 miles on the stretch. Some of the drivers were stuck in traffic for a staggering 12 horrible days.
See more photos below;