EndSARS Protest: Sporadic Shooting At Lekki Toll Gate In Lagos (VIDEO)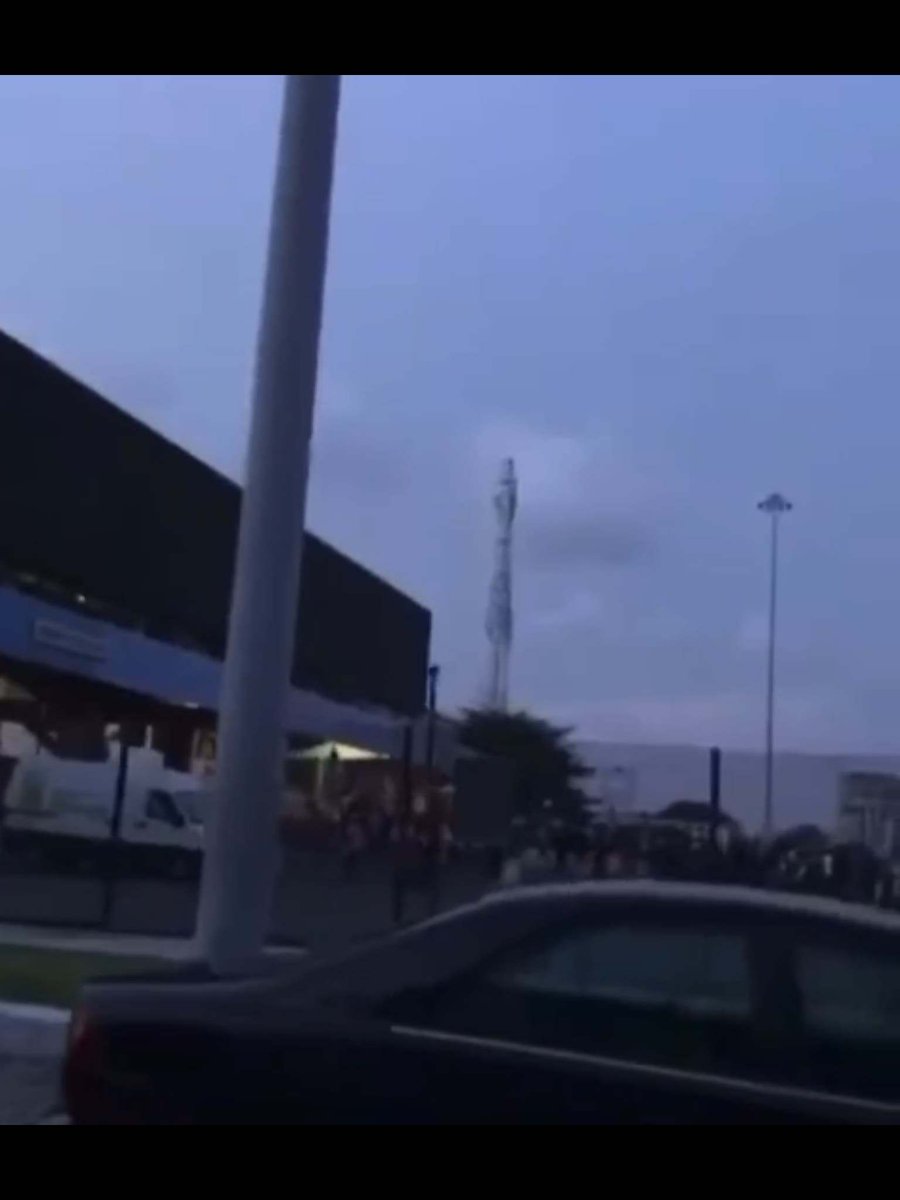 Protesters who gathered at the Lekki toll gate in Lagos have been reportedly shot at by the Nigerian army.
The shooting came on the back of the protesters refusing to leave the Lekki toll gate. This was after the State Governor, Babajide Sanwo-Olu declared a 24 hours curfew in the state from 4pm today.
Policemen and soldiers are believed to be out to enforce a 24 hour curfew at Lekki Toll Gate. It was there that they shot at #EndSARS protesters according to eyewitnesses.
The protesters expressed resolve against the curfew declared by the Lagos State Governor.
Watch the video of the sporadic shooting at the Lekki toll gate this evening.
VIDEO
Eyewitnesses tweeted videos via their Twitter handles to corroborate this new development.
In one one the videos, staccato of gunshots can also be heard, as the protesters ran for their lives.
At the time of writing this, we could not  confirm if there were any casualties. However, some video clips from the scene, showed some protesters on the floor, with injuries. The videos show protesters defiant as several rounds were being shot.
The shooting led to the dispersal of the protesters, who had remained at the Plaza, hours after the curfew went into force.
Earlier before the shooting spree, some officials came to remove the CCTV cameras at the gate.
The United States embassy and consulate in Nigeria, has announced the shutting down of its consulate in Lagos State for two days with effect from Tuesday, October 20, 2020, due to the ongoing nationwide #EndSARS protest which has started turning violent with the destruction of properties and loss of lives.