SUV Runs Into #ENDSARS Protesters , Kills 2, Injured Many In Lagos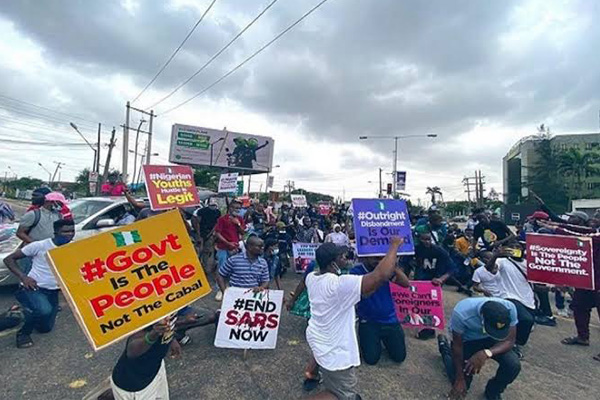 Two people were feared killed after a Sports Utility Vehicle (SUV) ran into crowd of #ENDSARS protesters in Lagos.
The incident left many others injured around Alagbado, a Lagos suburb.
An angry mob descended on the vehicle following the disappearance of the driver.
Footage from a viral video showed two lifeless bodies being carried away by some youths. Meanwhile, a volunteer of medical corps was deployed, especially around Amikanle area. They took care of the wounded before those with severe injuries were moved to Cavesbury Hospital.
Witnesses said the silver SUV deliberately ran into the protesters. It was done in a bid to scare them off the road.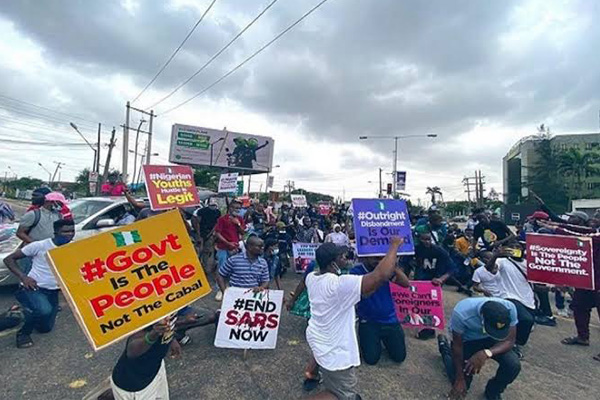 The driver of the vehicle could not be identified. However, it was gathered that an angry mob descended on the SUV. They also descended on a tricycle involved in the accident.
Despite the heavy rains, protests again grounded Lagos yesterday. This forced those going to work or businesses to make a U-turn.
They protesters were demanding a total reform of the police. Carrying placards, they also demanded the scrapping of the newly created Special Weapons and Tactic (SWAT) unit. According to the protesters, the Inspector General of Police (IG) only changed the name of the notorious SARS.
In their demands, they stipulated that if the SWAT team is to stay, no operative of the disbanded FSARS should be in the team and no ex-convict should be recruited.
They also demanded only graduates with experience should be drafted into the team. They added that those were some of the measures that would truly reassure them that it was not the case of old wine in a new bottle.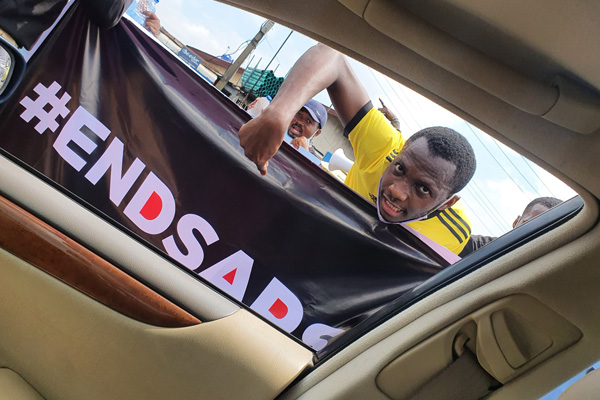 At the Alausa area of the state, attempts by hoodlums to hijack the protest were repelled strongly.  Instead, the protesters insisted they must remain peaceful.
Hoodlums said to have been mobilised from Agege had attempted to loot vehicles but were subdued by genuine protesters who chased them off the area.
While some of the hoodlums who sustained injuries were administered first aids, the protesters ensured they were handed over to the police for investigation and possible prosecution.