Confusion In Abuja As Hoodlums Are Spotted In Toyota Prado SUV And Police Vehicle (VIDEO)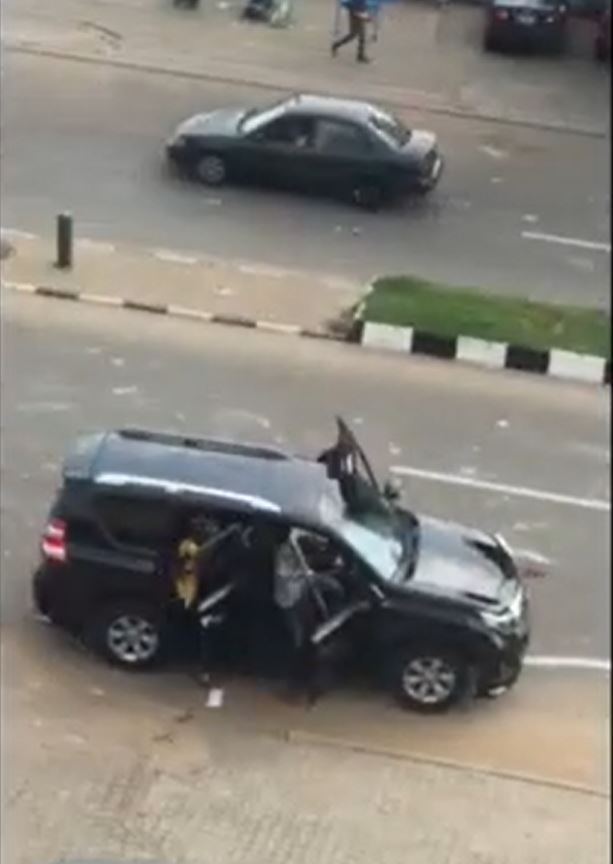 There was confusion in the Federal Capital Territory, Abuja today. Toyota Prado SUV
This happened when a group of armed thugs were seem on the street threatening residents and peaceful protesters.
In a viral video, some of the thugs were seen boarding  a Toyota Prado SUV after their terror campaign.
The entire operation was supervised by some men in black suit. Watch the video below.
VIDEO
In a scene captured in the viral video, the thugs were seen attempting to scare protesters off the street. They later made a retreat and ushered themselves into a waiting Toyota Prado Sports Utility Vehicle (SUV) that was stationed nearby.
In another viral video, a band of thugs was captured on the prowl in a street. They were seen escorting and later boarding a police van while they unleash mayhem on the street.
A uniformed man was also seen at the scene of the procession.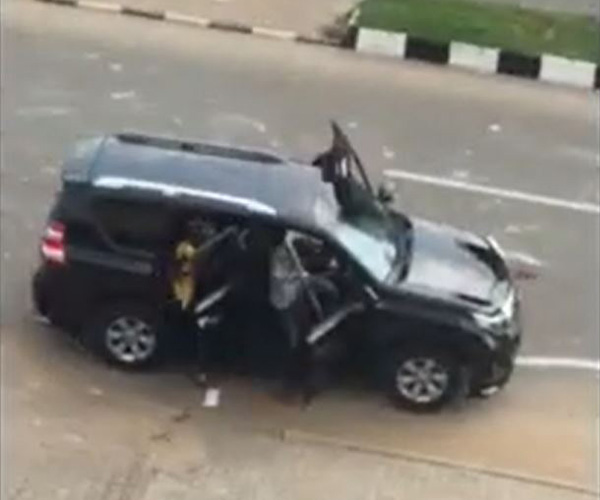 Meanwhile, earlier this evening, protesters who gathered at the Lekki toll gate in Lagos have been reportedly shot at by the Nigerian army according to eyewitnesses.
The shooting came on the back of the protesters refusing to leave the Lekki toll gate. This was after the State Governor, Babajide Sanwo-Olu declared a 24 hours curfew in the state from 4pm today.
Policemen and soldiers are believed to be out to enforce a 24 hour curfew at Lekki Toll Gate. It was there that they shot at #EndSARS protesters.
The protesters expressed resolve against the curfew declared by the Lagos State Governor.