DJ Cuppy Takes A Ride In US$236,000 Dallara Stradale Driven By Legendary Car-Racer Johnny Cecotto (VIDEO/PHOTOS)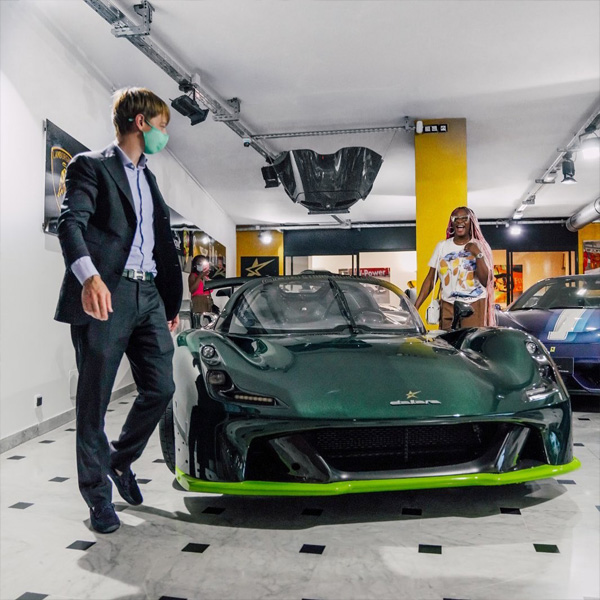 No doubt, DJ Cuppy, the famous Nigerian Disk Jockey and daughter of billionaire Femi Otedola is definitely balling. Dallara Stradale
Not too long ago, the entertainer was in Monte Carlo, France. Her Billionaire dad recently acquired a mansion there.
While there, she visited the showroom of the Stars Monte Carlo – a car and luxury lifestyle concept store.
At the store, she had a rare opportunity of taking a ride in a Dallara Stradale sports car.
And guess who was behind the wheel of the Dallara Stradale?  Johnny Cecotto – The legendary Venezuelan former professional Grand Prix motorcycle racer and auto racer.
Recall that, about a month ago, Cuppy, together with her two sisters got gifts of brand new Ferrari Portofino from their dad.
Watch the video of the moment when the 'Jollof On The Jet' singer was driven out of the Stars Monte Carlo showroom by Johnny Cecotto.
VIDEO
Dallara Stradale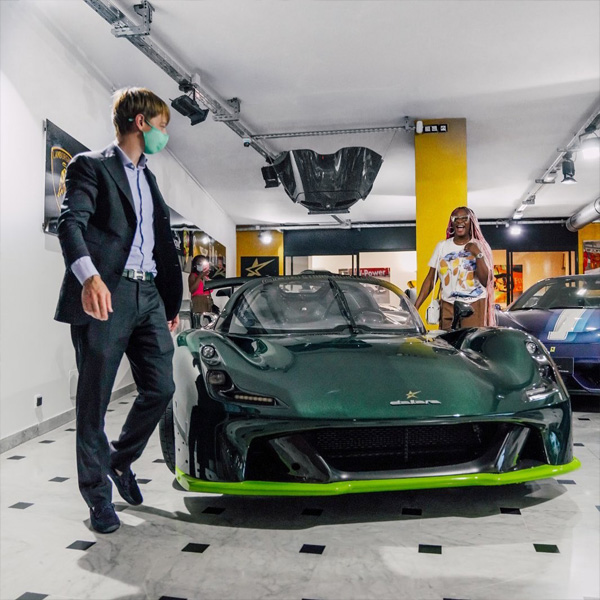 The Dallara Stradale is a sports car manufactured by Italian automotive manufacturer Dallara.
The Stradale is the first road car manufactured by the company. The company's mainstream products being chassis development for other automobile manufacturers along with the development and construction of racecars.
The Stradale is Dallara's first road car. It may well be the only model the famous Italian motorsports engineering concern ever sticks its name on.
Its creation was the result of company founder Giampaolo Dallara's long-held ambition to make his "own" car.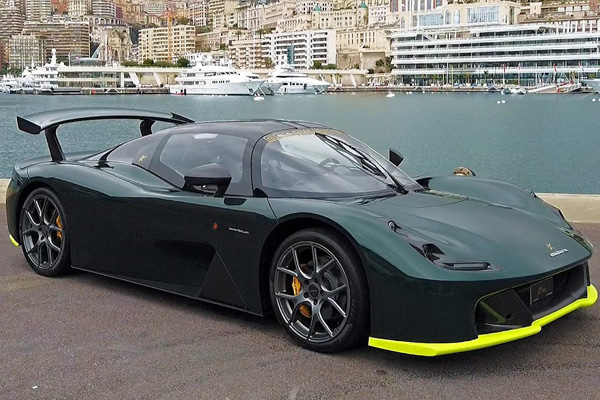 There's something very Lotus-y about the finished Stradale; indeed, it bears a strong similarity to the current Lotus 3-Eleven.
A 2.3-litre turbocharged Ford EcoBoost Inline-four engine also used in the Ford Focus RS powers the Dallara Stradale.
The car accelerates from 0–97 km/h (0–60 mph) in 3.2 seconds, 0–161 km/h (0–100 mph) in 8.1 seconds, can complete a quarter-mile in 11.4 seconds and can attain a top speed of 280 km/h (174 mph).
The company plans to produce no more than 600 units of the Stradale in five years offering a limited number of units for sale every year. Each car has a cost of €191,000 (US$236,000) before taxes.