DJ Cuppy Takes Her Ferrari Portofino On A First Drive, Says Femi Otedola Is Her First Passenger (PHOTOS/VIDEO)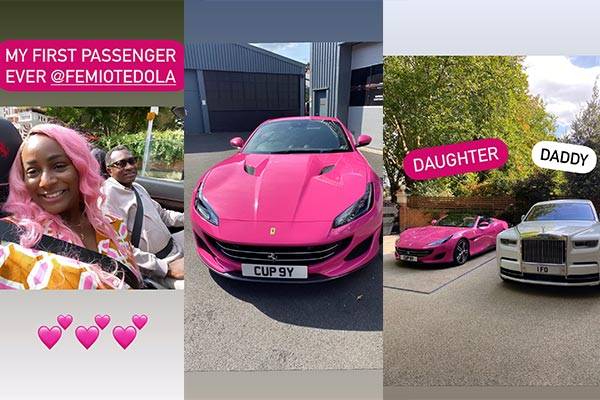 Florence Otedola popularly known as DJ Cuppy has shown off the first spin in her ride. She shared pictures that showed her father in the passenger's seat.
Recall that her father, Femi Otedola, recently bought three Ferrari Portofino sport cars for his daughters, Tolani, Temi and DJ Cuppy.
"Papa took us shopping and bought one of each!" she had tweeted.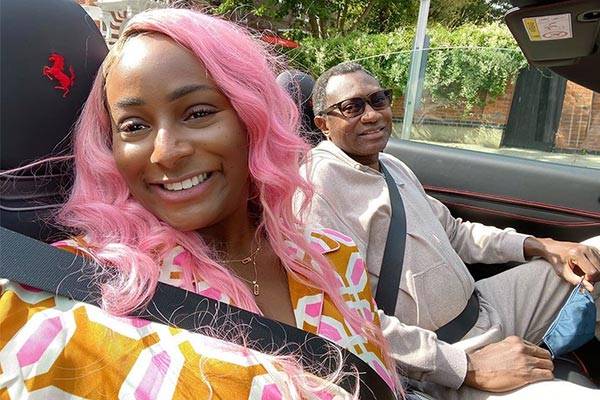 In a recent post shared to her Instagram Stories, Cuppy is seen cruising in the car with someone who later turns out to be her dad.
After she shared the news of their Ferrari car gifts, some men used the opportunity to profess their love to the siblings especially DJ Cuppy.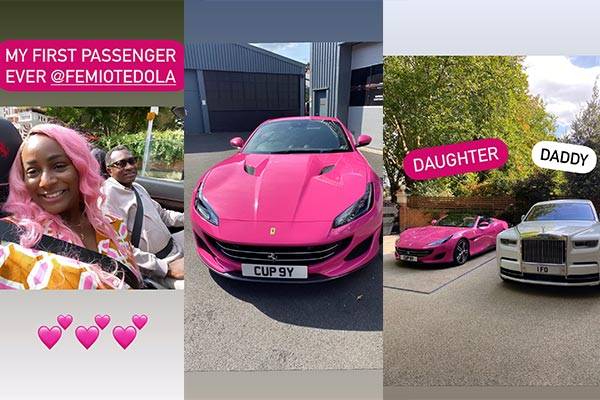 A Twitter user called Kene asked who is dating DJ Cuppy and Tolani. Amidst the many comments on the platform, DJ Cuppy saw that and responded to it. According to her, she and Tolani are single, adding a laughing emoji to her response.
Meanwhile, popular comedy group, Ikorodu Boiz, have replicated the feat in their own way. The boys decided to recreate the celebratory posts shared by Cuppy and her sister on social media. The talented boys gave their popular wheelbarrows a complete transformation. They also completed the process by attaching the official Ferrari logo to the wheelbarrows.
Video of DJ Cuppy in her Ferrari Portofino