Instagram Sensation: Ikorodu Bois Mimic DJ Cuppy And Sisters' Newly Acquired Ferrari Portofino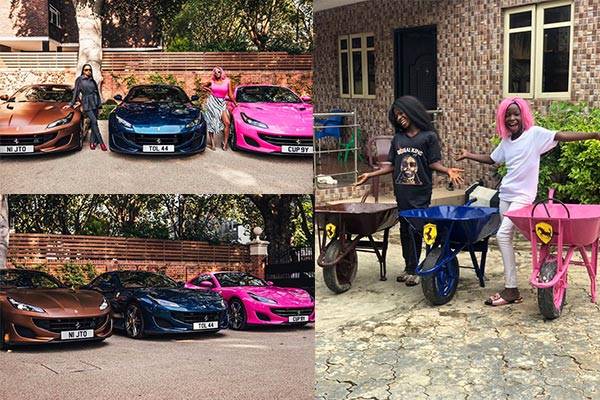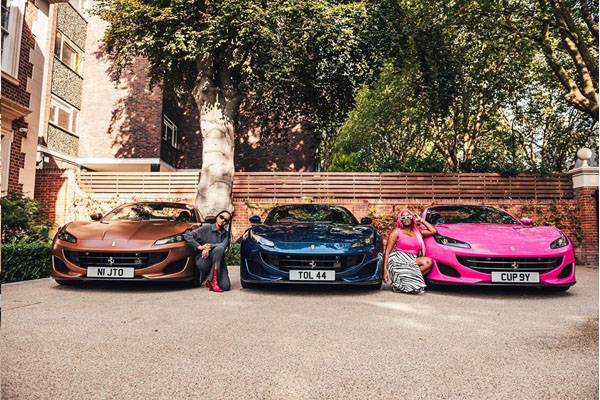 Popular Ikorodu Bois, are very well known for putting smiles on the faces of many people with their talents. They recreate and mimic Hollywood movie trailers. To everyone's surprise, they have once again mimicked DJ Cuppy and her sister's Ferrari showoff.
After Cuppy broke the internet with news of her father, Femi Otedola gifting her and her sisters three Ferraris, the Ikorodu Bois made a recreation of the pictures.
They gave this a twist by challenging Cuppy to a race with their "wheelbarrow" inspired Ferrari.
And they did it in a hilarious way, replacing the Portofino Ferrari with wheelbarrows, with the same colours and Ferrari logo.
"Papa took us shopping and bought one of each!", the caption of Ikorodu Bois caricature read".
DJ Cuppy, real name Florence Otedola and her sisters had on Wednesday, created a frenzy on the internet after they shared pictures of this Portofino their billionaire father bought for them.
The Ferrari Portofino don't come cheap. A unit cost a whooping £166,000,  which translates to N83,166,000. Note that this price does not include destination cost to Nigeria.
At that amount, it means  Femi Otedola spent a whooping N249,498,000 (approximately) to acquired the three Ferraris for his daughters!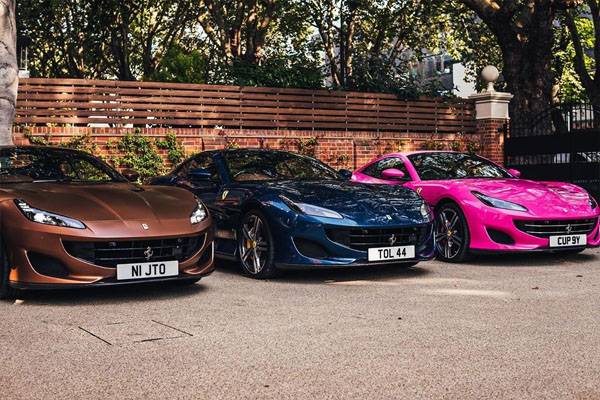 Also See: Buy and sell cars faster on Carmart NG