Cant Wait For The Mercedes-Benz GT73 Hybrid? Brabus Has A Solution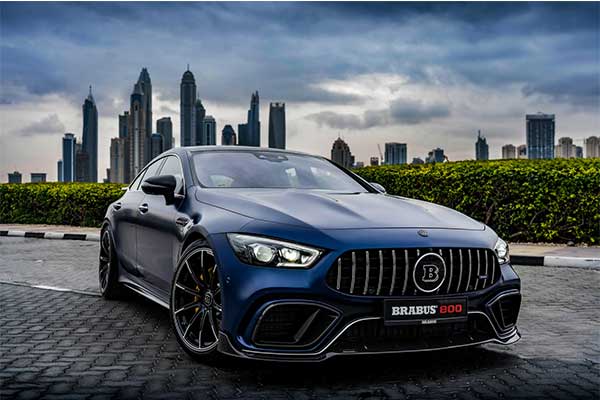 The Mercedes-Benz GT73 AMG is now the most anticipated model but with a launch date still far, Brabus has offered a solution. Introducing the Brabus 800 Mercedes-AMG GT63S which is tagged the baddest 4-door sports car in the market. This vehicle has all, the noise, all the power and all the grit you can expect in a typical Brabus.
To make this GT63 so powerful, Brabus opted to install two new turbochargers while also fiddling with the ECU for a total of 789hp and 737 lb-ft of torque. As a result, this modded AMG GT63S 4-door will nail 62 mph in just 2.9 seconds. This makes the Brabus version – 0.3 seconds faster than the stock variant. Top speed meanwhile is electronically limited to 196 mph.
The exterior comes with Brabus modifications like custom stainless steel exhaust system with active flaps and titanium/carbon tailpipes. In addition, there's a 21/22-inch wheel (front/rear), wearing 275/35 and 335/25 tires from either Pirelli, Continental or Yokohama. As for the interior, Brabus fitted the GT63s with Alcantara steering wheel. You can also see decorative stitching, stainless steel inserts and the tuner's logos spread throughout the cabin.
Now, the question is, would you rather buy this machine or wait longer for the hybrid-powered GT73? The choice is yours. Just a little reminder that the GT63s is using a 4.0-litre twin-turbo V8.