Mercedes-Benz GLB Gets The Brabus Treatment (Photos)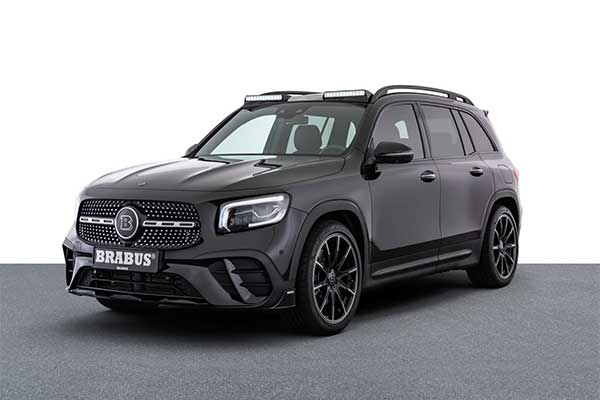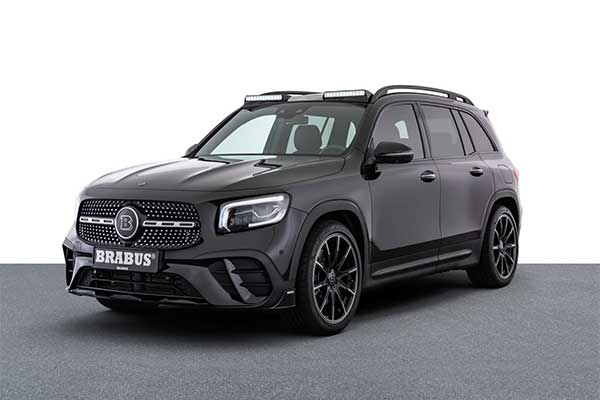 The Mercedes-Benz GLB which is a new offering to the brand now has the Brabus treatment and it looks daring. Well, it's about time that the guys from Brabus did something to this SUV. In this article, we will be looking at what Brabus has to offer for the GLB.
The SUV, which is a more practical, taller and roomier take on the GLA, sports a new two-part front spoiler, as well as new side air intakes. The LED modules mounted on the roof improve visibility at night when using the high beams, and a new rear spoiler has been attached to the tailgate. The only noticeable changes in the rear are the ducktail spoiler on the roof, which matches the upgraded front bumper visually, and black-chrome quad exhaust tips. Those new pipes have a hearty 3.5-inch diameter, further toughening up the GLB with a more throaty note.
On the inside, there are new floor mats, aluminium pedals, light-up door sills, and even a trunk liner with appropriate Brabus branding. Every other equipment and features remain the same as the entire dash is monochrome. The engine also has an upgrade but not as seriously upgraded as the higher Brabus versions. It will only be available in the GLB 250 guise which is powered by a 2.0-litre 221hp. Brabus modified the engine to produce an extra 46hp totalling 267hp. In this form, the GLB 250 Brabus does 0-62 mph in 6.6 seconds at a top speed of 149 mph.
What do you guys think about the Brabus treatment given to the GLB? Tell us in the comment section below