N30Billion Worth Of Cars Waste Away In Nigeria Customs Custody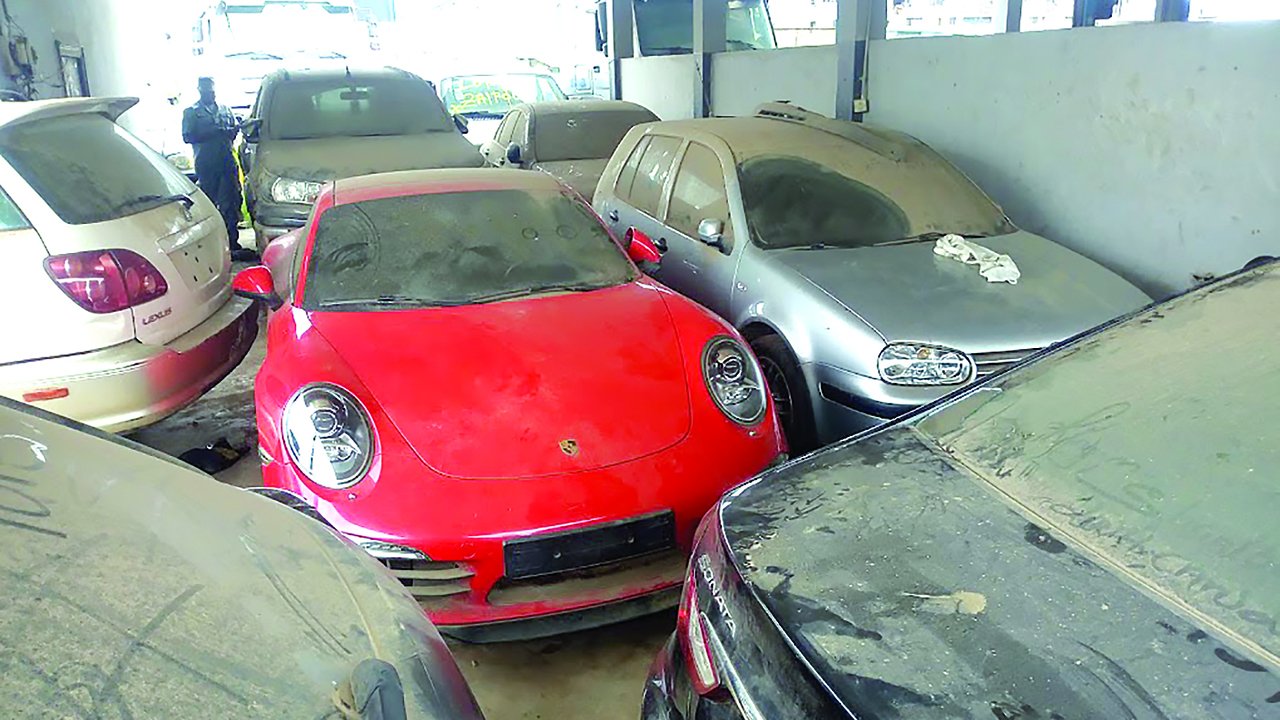 Thousands of seized vehicles estimated to cost about N30 billion are currently wasting away at various warehouses of the Nigeria Customs Service (NCS) nationwide as bidders prospect for opportunity to buy them on the e-auction platform.
According to The Guardians, the vehicles, including exotic brands and top models, were either abandoned by importers or seized from smugglers across the borders, seaports and other locations.
Some of the cars wasting away in Customs custody are Mercedes Benz G wagon and various Mercedes Benz 4matic models, Hummer, Mercedes Benz, Range Rover Evolution, Ford Edge, Toyota Land Cruiser, Highlander, Toyota Hilux, various models of Lexus, Porsche cars and a host of other sport utility vehicles (SUVs) from Ford and Toyota brands. There were also a variety of trucks, salon cars and buses.
The seized vehicles, many of which have reportedly gone through the process of court condemnation and are awaiting auction, are detained at the border stations, seaports commands and at the Federal Operation Units (FOU) in Lagos, Owerri, Benin, Bauchi, Kaduna and Kano.
The Comptroller-General of the NCS, Hameed Ali, had introduced an e-auction platform (app.trade.gov.ng/e-auction) on July 3rd, 2017, which recorded little progress due to some glitches being experienced with the digital technology.
The last phase of the auction had only 806 vehicles uploaded on the platform, and bought by 753 bidders. It generated about N346.1 million. Another phase began late May this year, but The Guardian learnt that it did not last one month before it was shut. At present, the e-auction process has stalled, due to the banks' e-wallet challenges.
Some of the vehicles at Seme Customs, FOU Zone A, Ikeja, Idoroko Command, and TinCan Island Command in Lagos are already depreciating and losing value due to the wear-and-tear caused by the long period of packing.
NCS said some of the vehicles were intercepted during attempts to smuggle them into Nigeria. Others were seized for being used to convey smuggled items.