5-Door Suzuki Jimny Is In The Works And There's A Rendering (Photos)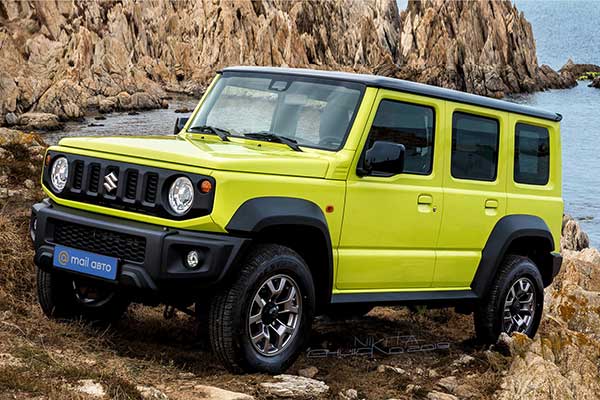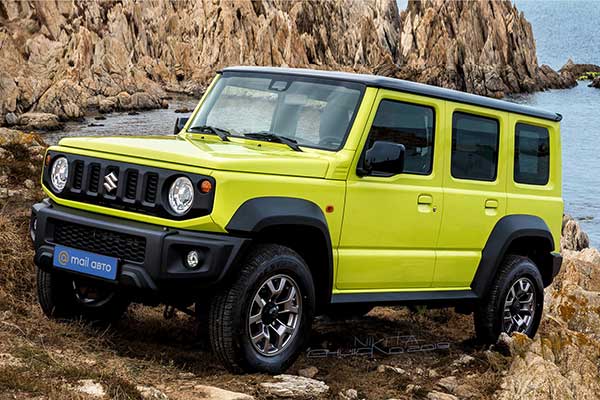 Suzuki is a brand that is gradually getting back on its feet and the car helping the brand is the Jimny SUV. It is no doubt the best selling Suzuki since it offers the looks of a G-wagon and the offroad ability of the Jeep Wrangler. Since all its years, the Jimny has always been available in a 3-door variant but that will change as a 5-door version is in the works.
The 5-door Jimny has been anticipated for 2 years now and car enthusiasts will get their request soonest. In addition to that, a 2022 release date has been fixed for the launch of the 5-door variant. The 5-door will be a welcome development because it will be more practical. Not only that, people can now afford true offroader for a fraction of price those other SUVs will offer. Although not as luxurious but very capable and it will definitely sell like cakes.
The five-door Jimny will be co-developed by Suzuki and Toyota and will make use of the Raize compact SUV architecture. It is expected to be powered by the same 1.5-litre four-cylinder engine found in models such as the Suzuki Ertiga. Power will be sent to the rear wheels, with a selectable four-wheel-drive system on standby. A 4-speed automatic and a 5-speed manual will be fitted as seen in the 3-door variant.
We have a couple of artist impressions or renderings on how the 5-door Suzuki Jimny will look like.