5 Times You Should Dim The Headlights Of Your Car – VIS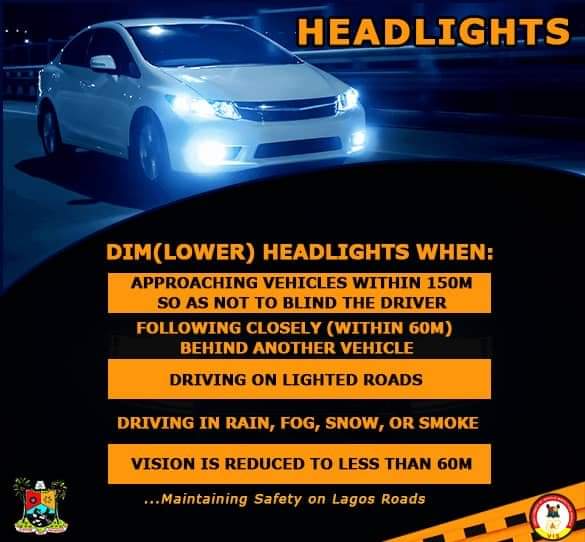 According to VIS, these are the five times you should dim your headlights while driving.
When approaching vehicles within 150 meters so as not to blind the driver
When following closely (within 60 meters) behind another vehicle.
When driving on lighted roads
When driving in rain, fog, snow, or smoke.
When vision is reduced to less than 60 meters.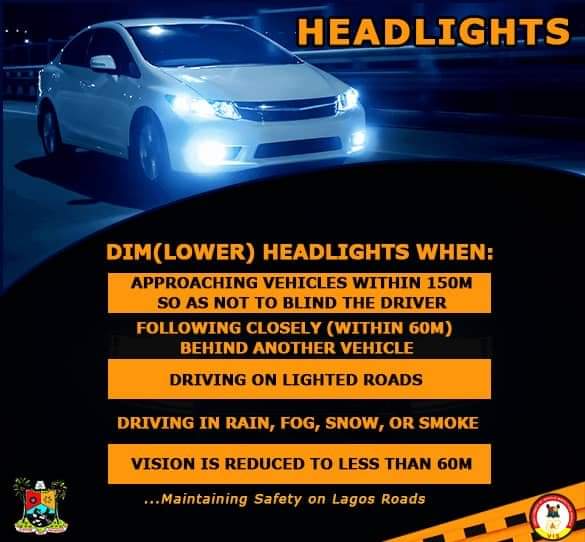 If you're a driver, you'll admit it's not a good experience to have a vehicle's full beam into your eyes. It can blind you momentarily and any mishap can occur within that space of time.
Let's be considerate while driving.