550one Is Porsche's 12 Year Old Secret That Never Saw The Light Of Day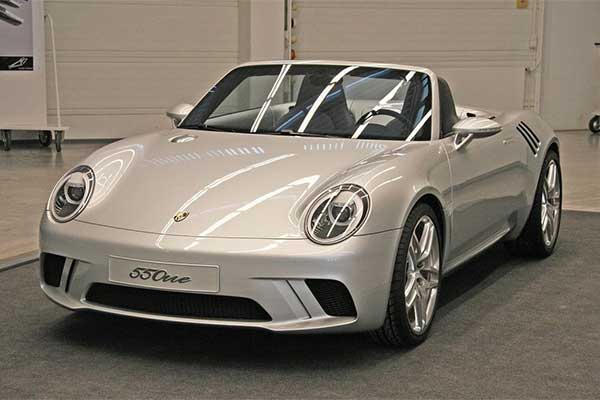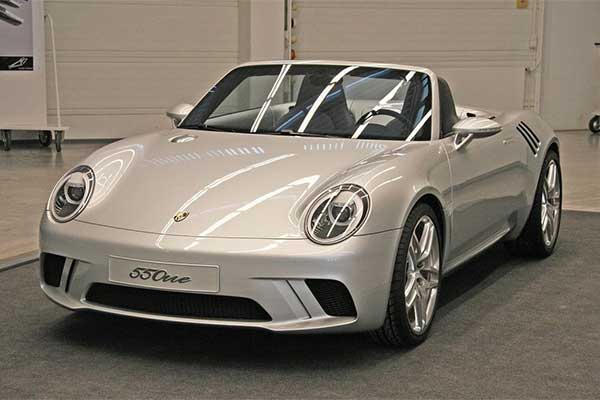 Back in November 2020, Porsche showcased a bunch of concept cars that were never produced and this 550one wasn't among them. Conceived in 2008, the 550one was commissioned by former Volkswagen Group supremo Ferdinand Piëch. It is a modern-day tribute to James Dean's Porsche 550 Spyder. Walter de Silva, the man behind the 550one's design, took to Instagram to release images of the retro-flavoured sports car.
The roadster seems to have been based on the Boxster, although nobody really knows if that's the case. What is certain is that it has a mid-engine layout. In addition, the undisclosed mill is being cooled by the aggressive vents on the deck and on the rear quarter panels. Driving the wheels is a 6-speed manual transmission. Nicknamed "Little Bastard" the 550one took most of its styling from the 1950s as a single exhaust is fitted.  At the back, there seems to be a spoiler that would electrically pop out at certain speeds. Furthermore, the interior is typical Porsche and it comes with a metal finish and aluminium pedals.
According to Italian magazine Quattroruote, the 550one never made it to production because Porsche had other plans at that time. Rather than investing in a product that would have overlapped with the Boxster to a great extent, Porsche spent the money elsewhere, namely funding the development of the Macan to cash in on the SUV craze.