9 Things To Know About Ford Territory Recently Launched By Coscharis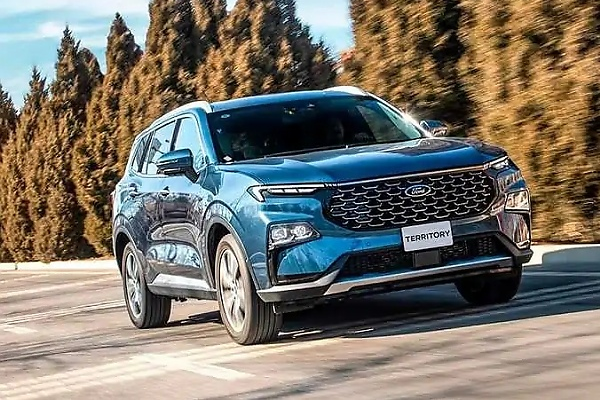 From price to trims, here are nine (9) things to know about Ford Territory midsize SUV recently launched by Coscharis.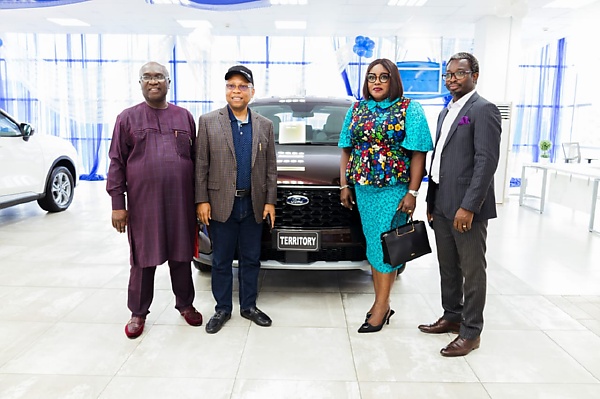 Last week, Coscharis Group Plc, the official distributor of Ford, Rolls-Royce, BMW, MINI, Range Rover, Renault and Jaguar vehicles in Nigeria, officially launched the all new Ford Territory midsize SUV into the Nigeria markets.
According to the Deputy Group Managing Director Of Coscharis Group, Mr Fred Amobi, the Ford Territory midsize SUV is designed for tech savvy automobile enthusiasts.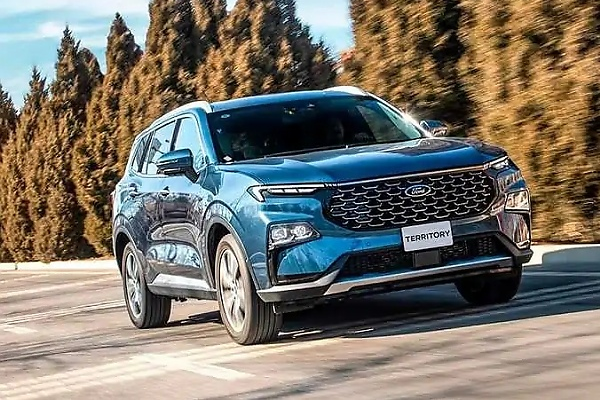 Here nine (9) things to know about Ford Territory midsize Sports Utility Vehicle (SUV).
1. Trims
Ford Territory is available in Trend and Titanium+ versions. Both come standard with 100% LED headlights and a panoramic roof. The Trend rides on 17-inch wheels while the Titanium comes with larger 18" wheels.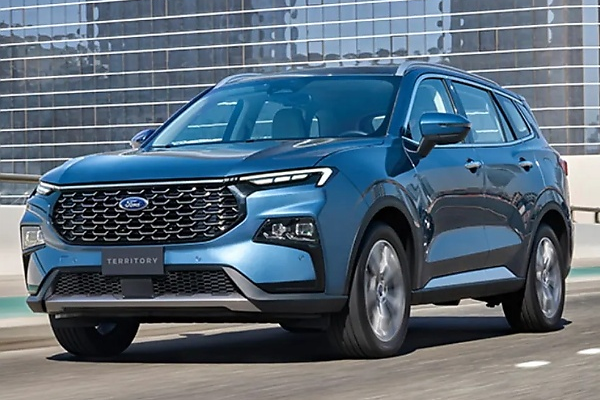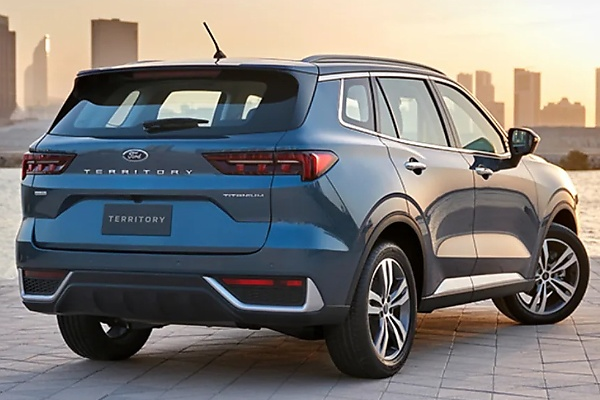 2. Price
The Ford Territory starts at Thirty-Seven Million, Nine Hundred Thousand Naira (N37.9 million).
3. Dimensions
It measures 4,580 millimeters in length, 1936 millimeters in width, 1674 millimeters in height and a wheelbase is 2716 millimeters.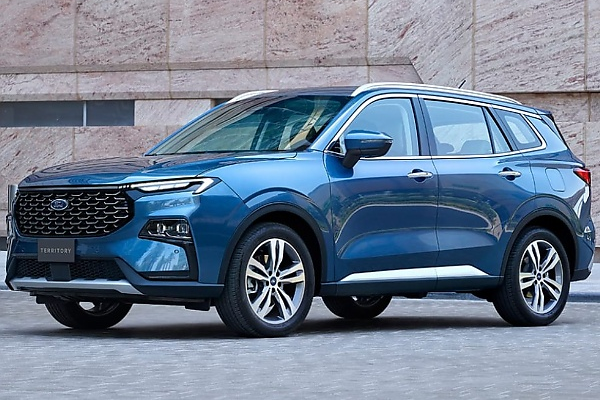 4. Rival
In the Segment C SUVs, the Ford Territory will rival Geely Emgrand X7, the Jeep Compass and the Toyota Corolla Cross in the Nigeria market.
5. Engine
It is powered by a 1.5L EcoBoost, which produces 143 horsepower (between 4,500 and 5,200 rpm) and 225 Nm (between 1,500 and 4,000 rpm).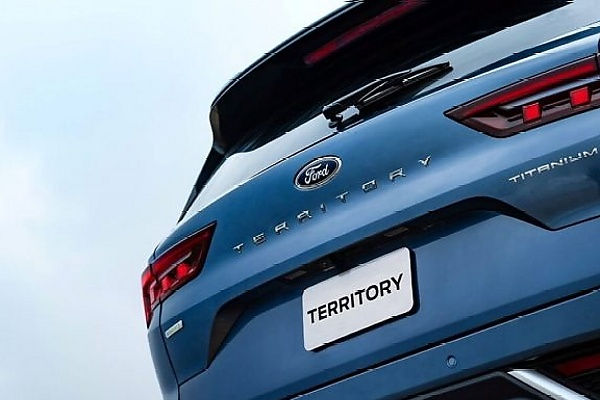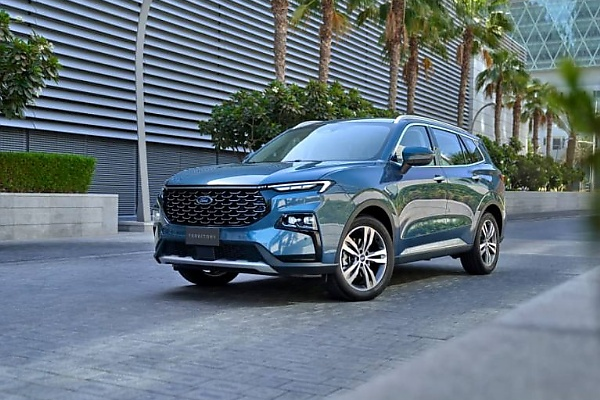 6. 0-60 mph, Top-speed
Ford Territory can accelerate from 0 to 100 km/h (0-60 mph) in 12.5 seconds and reaches a maximum speed of 175 km/h (108.7 mph).
7. Tank
It comes with 52-liter capacity tank. At 120 km/h, the engine works at 2,000 rpm and consumes 6.5 liters per 100 kilometers and 12.5 liters per 100 kilometers in the city.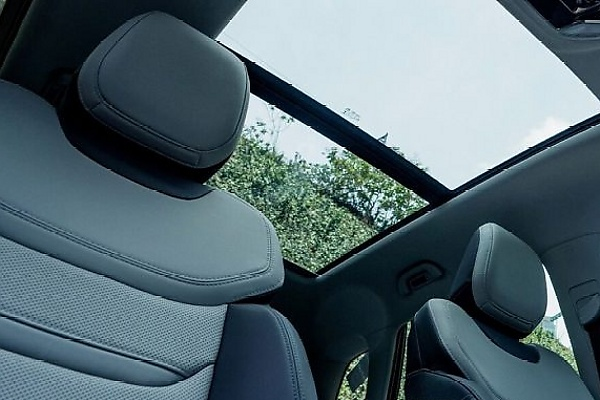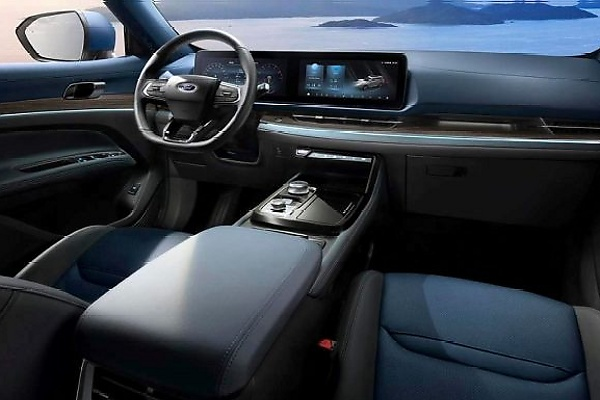 8. Inside
Inside, the 5-seater comes with Smart Keyless Entry with Push Button Key, 3.5-inch (10-inch in Titanium) Instrument Cluster Screen, Android Auto & Apple CarPlay, and Rear View Camera
9. Colors
Color options available includes Ruby Red, Diffused Silver, Panther Black, Crystal Pearl White (available in Titanium+ trim, Moonstone Blue (available in Titanium+ trim) and Star White.