Containerized Truck Falls On A Car In Mile 2, Kills Driver (PHOTOS)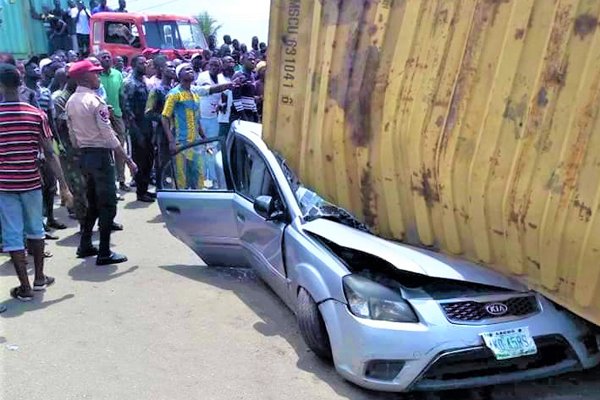 Earlier today, a containerozed truck  fell while in transit and landed on a saloon car, crushing the car in the process.
The accident occurred at Mile 2 axis of the Oshodi-Apapa Expressway axis in Lagos.
According to the report, the owner of the car – seating at the rear end of the car – survived the accident, but the driver was not that lucky,
See photos below.