Oyinbo In Nigeria Turns Danfo Conductor In Funny Video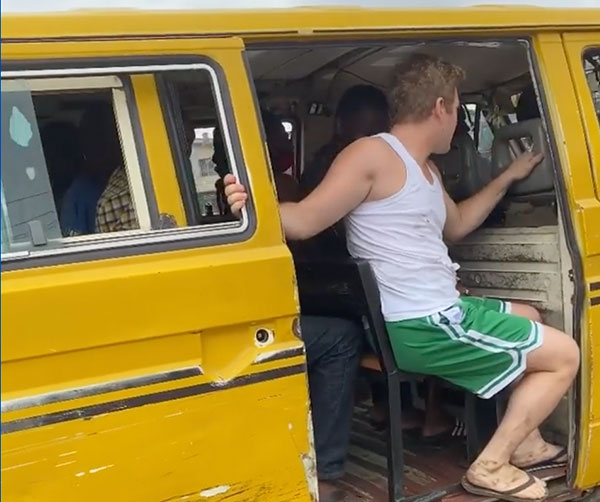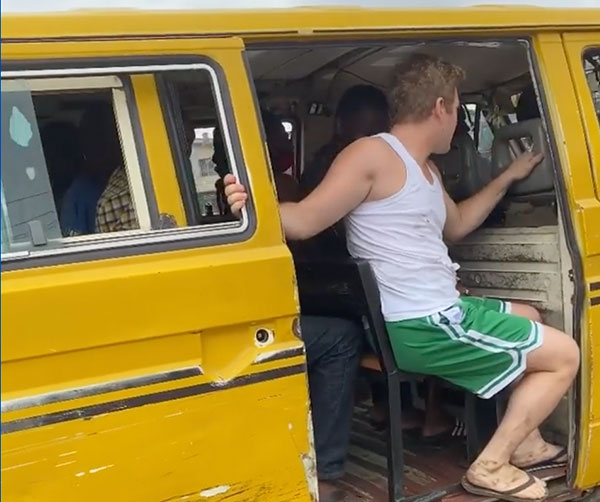 Fares Boulos, popularly known as Oyibo Rebel recently released a funny skit. In the video, the American born, Lebanese who has become a Nigerian after living here since the age of 5, can be seen beckoning and arranging passengers in a Danfo Bus.
He kept chanting the well renowned Oshodi in Lagos. He practically showcased the attitude of actual conductors. "Oshodi-Oshodi-o". "Wole pelu change e", he said. He could also be heard mixing the Yoruba language with Pidgin English in an impressive manner.
Oyibo Rebel posted the video on his Instagram page, with the comment, "I Am Danfo Driver Suo".
He was born on January 2, 1991, in Houston, Texas, USA. He is a singer, rapper, songwriter as well as a pro-trained actor from Los Angeles, New York, and London film schools.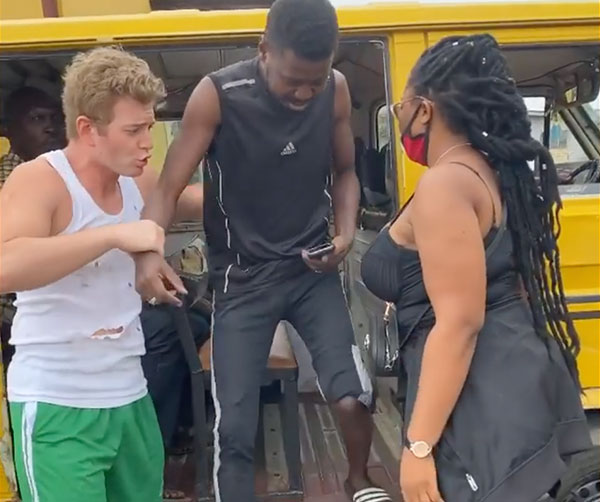 Oyinbo Rebel was raised in Nigeria and it is clear from the type of music he creates. His unique blend of afrobeat and hip-hop make him a very versatile and distinct artist. The video below also contains the excerpts from his songs, "Oju Mi Bloody" and "234 Freestyle".
Danfo is a yellow minibus that carries passengers for a fare as part of an informal transport system in Lagos, the largest city in Nigeria.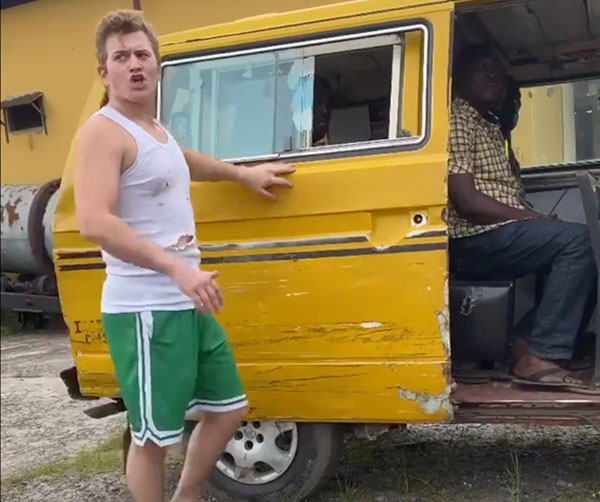 VIDEO