Hofele Transforms Mercedes GLE Coupe Into A Maybach /AMG Mashup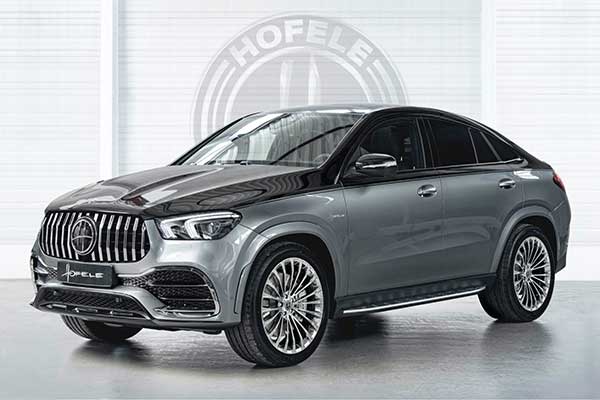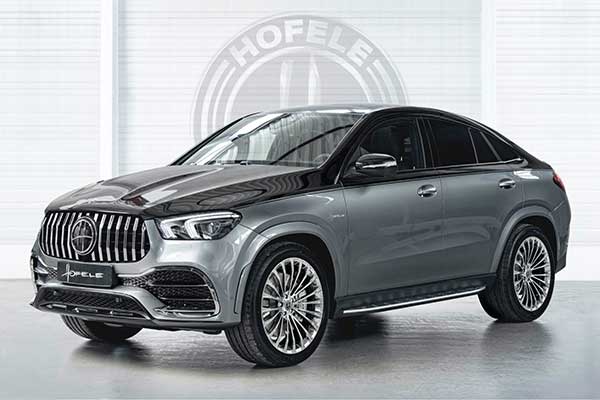 Hofele is famous for customizing luxury cars and Mercedes-Benz seems to be their favourite. Now they have transformed the GLE Coupe into a cross Maybach/AMG and its amazing. From the exterior, you can get the two-tone exterior paint finish consisting of metallic Grey over Black. Also, Black over metallic Grey is available if you prefer.
A Panamericana-like grille is fitted as well as a redesigned chrome detailing around the bumper air intakes. Going by the official name of HGLE Coupe by Hofele, the customized SUV is available with a choice Signature alloy wheels.  The size of the wheels ranges from 22 to 24 inches. The tuner also redesigned the rear bumper in sportier fashion and give it quad exhausts and a massive diffuser as well.
On the interior, Hofele, as usual, offers customers an "an almost limitless choice of colours, stitching and perforation designs". It upgraded the GLE Coupe seats with AMG styled sporty partial leather/Alcantara inserts. Customers can also get something that suits their choice. According to Hofele, materials of the highest quality was used throughout the customization.
Although Hofele doesn't do engine upgrades, this overall exterior/ interior designs enables customers to get a feel of high-end luxury. Those who can't afford the Maybach or AMG can have a taste of what those models get in features and looks.