Motul Launched In Nigeria (PHOTO)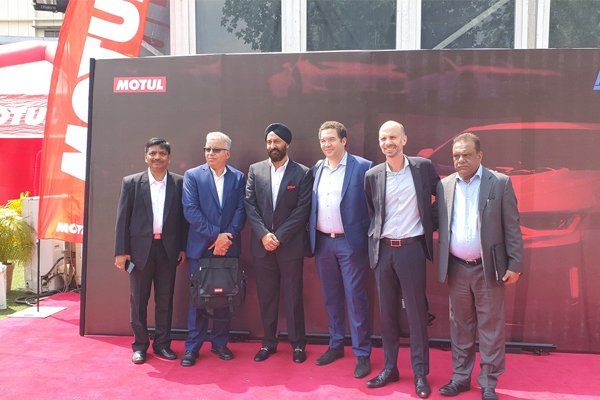 Infinity Group is launching Motul range of products in Nigeria after extensive testing in the market for over one year. The company is the exclusive distribution partner for the Motul range of products for Nigeria.
As a pioneer in many synthetic and semi-synthetic products, Motul has always favored innovation, research, and development. The company is also a leader in the motorcycle lubricants market in the world. In the motorsports field, many manufacturers trust Motul for its technological developments in car/bike racing. The brand has thus developed close relationships with manufacturers such as Nissan, Yamaha, Subaru, Toyota, Honda, and Suzuki, etc.
Motul range of products includes Car lubricants, car care products, motorcycle lubricants, motorcycle care products. Others include industrial lubricants (including food grade lubricants) and marine lubricants.
The industrial lubricant products are used in many areas such as steel industry, mechanical engineering, machinery and equipment manufacturing, cement industry, food industry, pharmacy and cosmetics, wood, glass and minerals, chemistry, plastics and rubber processing, watchmaking, textile industry, auto and car parts manufacturers, rail transport, aeronautics etc.
As a specialist in synthetic oils, Motul has become the partner of many manufacturers and sports teams for its technological developments in mechanical sports, car and motorcycle racing. It is present in many international competitions as official team supplier: MotoGP, Road racing,
Today, Motul is present in more than 160 countries including more than two dozen countries in Africa and designs, elaborates and distributes lubricants with higher technical value-added.
Infinity Group
Infinity Group, established in 1981, has since grown to become a leading player in the automotive aftermarket industry providing our clients with superior services and unique solutions. Exhibiting a strategy of constant expansion, Infinity has propelled itself forward into new and exciting challenges, steadily growing to become a major business entity across multiple industries.