Pope Francis Takes Delivery Of A New Popemobile, A Customized Dacia Duster SUV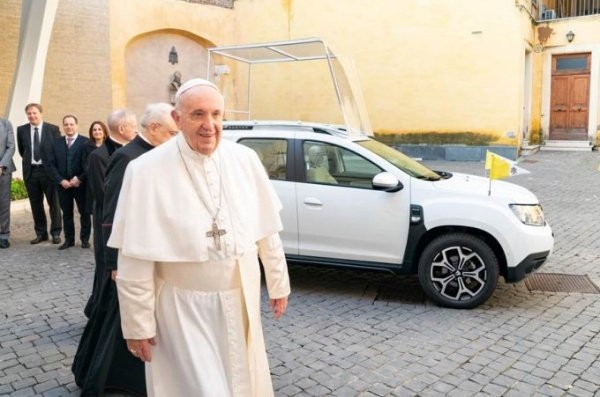 Pope Francis has taken delivery of a new Popemobile – a customized Dacia Duster SUV. The new popemobile was a gift from Renault-owned Romanian brand, Dacia.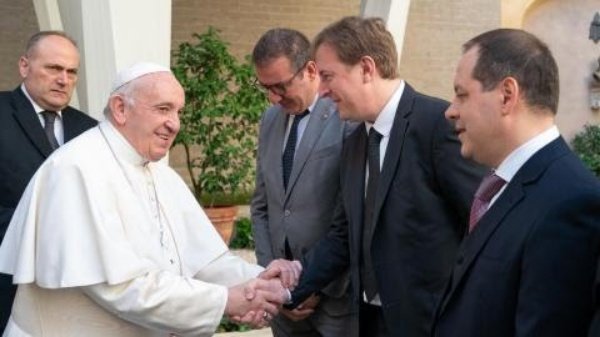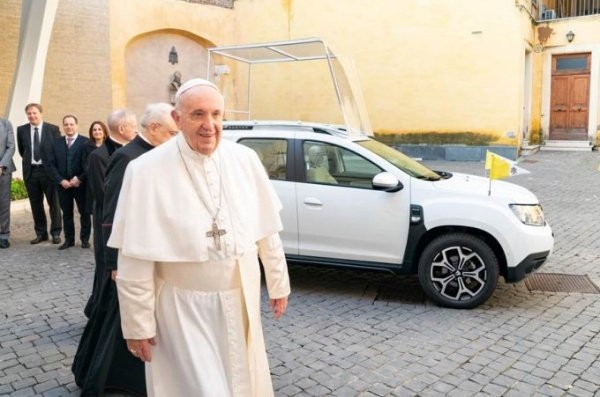 The automaker teamed up with coachbuilder Romturingia to make the one-of-a-kind car. The Popemobile has five seats, including a rear bench seat for Pope Francis. The suspension of the modified SUV is 30 mm lower than normal for easier access.
The SUV also features a large sunroof and a removable transparent display box to allow the crowds see the Pope. Roof-mounted grab handles are also fitted.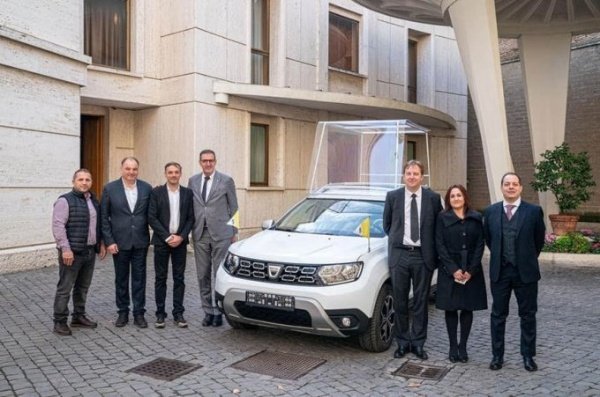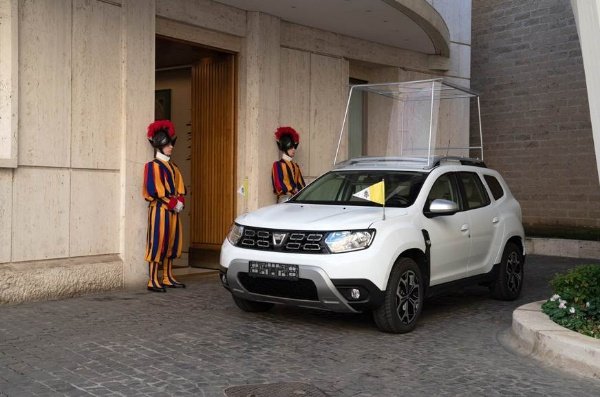 Pope Francis likes to be chauffeured in humbler cars like the Fiat 500L. He occasionally drives himself around the Vatican in a 1984 Renault 4 GTL given to him by a fellow priest.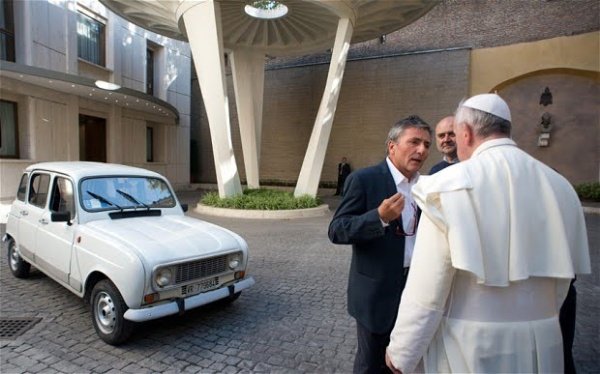 Speaking why he sacrificed safety for the sake of proximity with the people; Pope Francis said the bulletproof glass Popemobile is like a "sardine can" that walls him off from people.
Pope Francis' predecessors rode in premium Popemobiles, including a heavily-modified Mercedes-Benz M-Class. The car has 2-inch-thick armour plating, blast-proof underbelly and bullet-proof glass.
In 2017, Italian automaker Lamborghini gifted Pope Francis a Huracan Coupe. The supercar was sold at a charity auction for $861,000. The money realize, which was four times the base price of Huracan, was donated to charity.
About The Dacia Duster
The Dacia Duster compact SUV is sold as Renault Duster in some markets. It is jointly produced by Renault and Dacia since 2010.
The first generation of the Renault Duster was rebadged as the Nissan Terrano in Russia and India.