This Will Be The 3rd Flyover Bridge Built By Ambode In Lagos (See PHOTOS)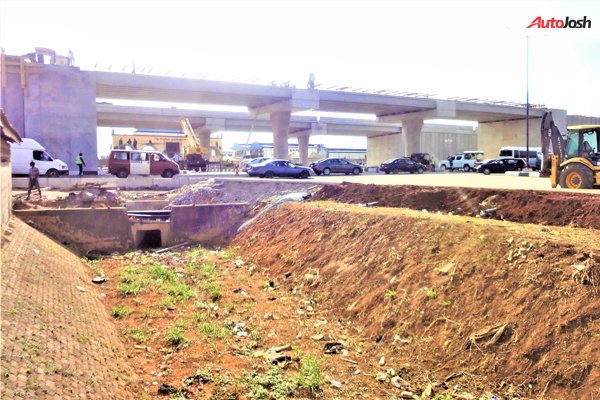 He will be Governor for just 4 years, yet the achievements of Governor Akinwunmi Ambode have dwarfed the achievements of some of his predecessors that superintended for longer periods.
His accomplishments in the infrastructural development of the transport sector in Lagos state are awe-inspiring.
During his stint as Governor, Ambode constructed 2 flyover bridges:  the Abulegba and Jubilee (Ajah) flyovers.
The construction of another flyover in Agege is ongoing.
Sometime in 2018, Gov. Akinwunmi Ambode gave the approval for the construction of a flyover at Fagba intersection at the Iju-Ishaga axis. This is to ease the perennial traffic gridlock and reduce travel time within the axis. That project appears to be on hold.
However, a flyover bridge along the newly reconstructed Oshodi-Airport road, by NAHCO bus top, is fast approaching completion.
When completed, the Airport road bridge, out of the 4 flyovers bridges he initiated, will be the third flyover bridge completed by the Ambode administration.
See photos below.