A Fully-Loaded Trailer Falls Into A Gutter At Agege Road (Photos)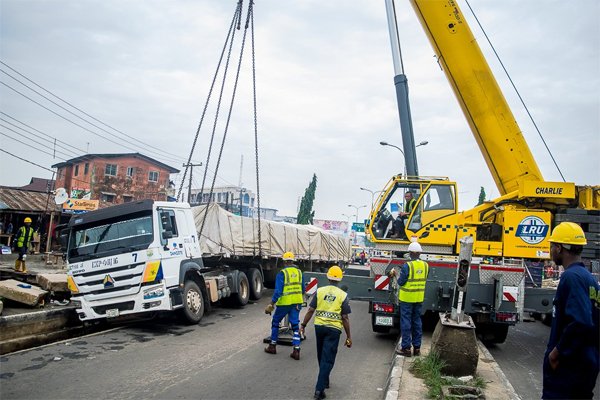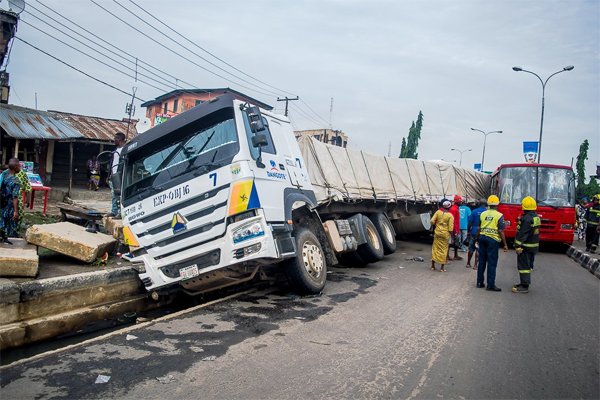 A fully-loaded trailer swerved off the road and landed in the gutter in the Agege part of Lagos.
The articulated vehicle appeared to be on the way to deliver a cosnignment of cement.
However, the LASEMA Response Unit (LRU) soon arrived the scene  on a recovery operation.
The trailer was eventually rescued by the LRU team.